As Pennsylvania state police Cpl. Seth Kelly lay sprawled on a berm off a highway Tuesday morning and bleeding profusely from bullet wounds, a decision he made earlier in his shift saved his life.
Kelly had a standard-issued tourniquet attached to his utility belt, and he used it to stop the bleeding from a leg wound. A state police official later said Kelly's decision to keep the tourniquet on his person instead of leaving it in the vehicle with the first aid kit "more than likely" saved his life.
The trooper, who remains in critical condition and faces another surgery sometime this week, is the latest in recent memory to have the smarts and the luck to use a tourniquet in an emergency. Other examples include Philadelphia police Officer Jesse Hartnett, who was attacked in an ambush-style shooting last year.
The medical device, simple in its application, has seen its profile rise quickly as a way to treat wounds before a patient gets to the hospital. Much of its popularity originated from research over the last two decades dating to the Iraq War that found blood loss was a major factor in shooting deaths.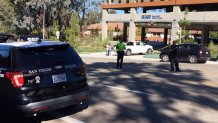 That research combined with a new approach in the emergency rooms across America to put blood loss prevention at the top of the priority list for trauma victims.
And in more recent years, that priority has made its way to the streets and highways. Tourniquets embody the expansion.
Local
Breaking news and the stories that matter to your neighborhood.
They have become part of first aid kits found in every Pennsylvania state police patrol vehicle, a spokesman for the agency said Wednesday. That has been the case for several years.
However, equipping a tourniquet while on duty is not yet mandatory of every trooper, spokesman Ryan Tarkowski said.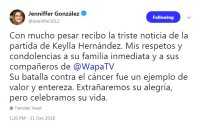 "It's not mandated that they have them on their belts," Tarkowski said. "It was with some luck that [Cpl. Kelly] chooses to put one on his belt on a day this happens."
In the span of a month in 2016, two Philadelphia officers used tourniquets on themselves to slow the bleeding from bullet wounds. Hartnett applied one to his arm following his shooting in April 2016. Officer Scott McCullough used one on his thigh for a leg wound in May 2016.
A city police spokeswoman said Wednesday that, like state police vehicles, city patrol vehicles are also all equipped with tourniquets.
Hospitals, including Hahnemann University Hospital in Philadelphia, are now teaching some segments of the general public how to apply tourniquets. Doctors have taught workers at places like the Pennsylvania Convention Center and teachers at Philadelphia schools.
Local efforts are part of a national campaign called "Stop the Bleed," which is overseen by the U.S. Department of Homeland Security. Its goal is "to cultivate grassroots efforts that encourage bystanders to become trained, equipped, and empowered to help in a bleeding emergency before professional help arrives."
The earliest applications of tourniquet research learned on battlefields in Iraq and Afghanistan has its roots in Philadelphia trauma units in the early 1990s.
At the time, trauma surgeons at the Hospital of the University of Pennsylvania began emphasizing the prevention of blood loss as the crucial first step in saving lives of gunshot victims.
Two of those surgeons eventually co-authored a medical paper that coined the phrase "damage-control surgery."

More than two decades later, a Pennsylvania state trooper is alive because of the greater awareness that blood loss must be slowed as soon as possible — and the growing prevalence of tourniquets.
"Cpl. Kelly had the wherewithal to actually wear it on his belt because that's, obviously, that's where it came in handy for him," state police Capt. Richard D'Ambrosio said. "Usually when you need it, you're outside of the car."