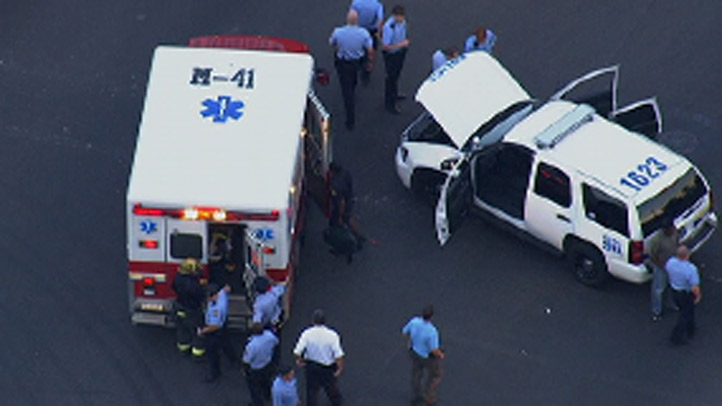 A police officer is in the hospital after an accident in the Fairmount Park section of the city.
It happened at Belmont Avenue and Chamounix Drive. Investigators say a police vehicle collided with another vehicle. A 50-year-old officer was knocked unconscious in the crash. He was taken to the hospital where he is currently in stable condition. Police say the other driver involved in the crash was not injured.
Investigators believe the incident was only an accident and no charges will be filed at this point.