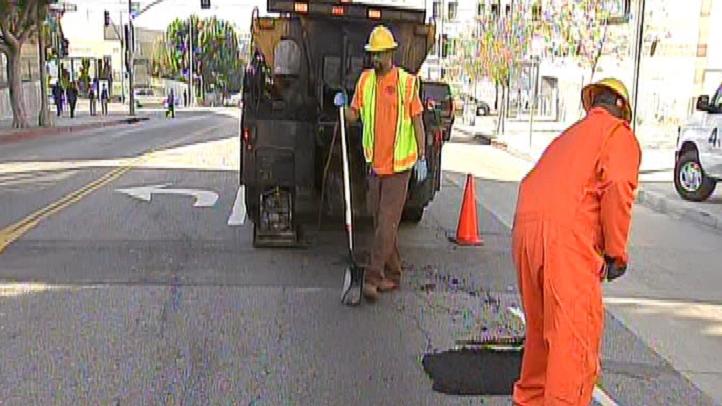 New Jersey transportation crews have launched their annual push to fill the potholes that show up across the state each spring.
So far this fiscal year (since July 1) the New Jersey Department of Transportation reports that it has fixed about 94,000 potholes and they estimate they will be using patches and machine fills to take care of about 75,000-plus more potholes by the end of June.
Spring is the time when many potholes form due to temperature fluctuations above and below the freezing mark. Water seeps into pavement cracks and expands when it freezes. The expansion deepens the crack and weakens the pavement, leading to a pothole.
Local
Breaking news and the stories that matter to your neighborhood.
Officials say major roadway rehabilitation investments in recent years on heavily traveled roads such as Interstates 295, 78, 80 and 287 have helped limit the number of potholes.
Potholes can create safety hazards and can damage vehicles, so motorists are urged to report any pothole they observe on a state or interstate highway. Since the beginning of July motorists have reported more than 2,500 potholes, according to NJDOT.
NJDOT hopes to meet the needs of even more state motorists:
"We are challenging ourselves this spring on two fronts – to respond and to repair every pothole that we observe or gets reported to us by the public, while also making a noticeable difference in the appearance of highways through a massive litter-removal in which every mile of state highway will be cleaned," said Assistant Commissioner of Operations Rich Shaw.
Copyright AP - Associated Press