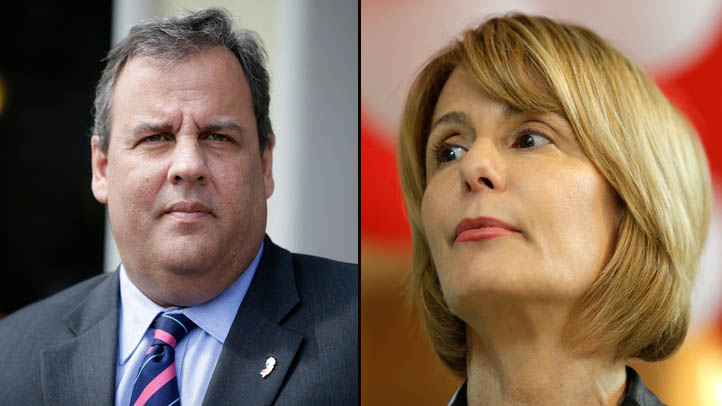 The 16-day federal government shutdown has ended, but Gov. Chris Christie is likely to keep bringing it up during the home stretch of his re-election campaign.
WATCH: Buono Challenges Christie in New Ad
The partisan gridlock that has hobbled Washington has been largely absent on his watch in New Jersey, Christie likes to say as he campaigns. In his home state and with him in charge, he says, Republicans and Democrats work together to get things done.
Local
Breaking news and the stories that matter to your neighborhood.
Thanks to cooperation with the Democratic Senate president, Stephen Sweeney, the Republican governor can then recite what he has accomplished in his first term: eliminating lifetime teacher tenure, capping the rate of property tax increases and adjusting pension and health benefits so government workers pay more.
Voters unfamiliar with Christie's pitch are likely to hear it soon. Now that the state's other nationally watched race, a special U.S. Senate election that Cory Booker won this week, is over, attention will shift to the Nov. 5 governor's race. It's one of only two gubernatorial elections in the country this fall.
Christie dominates public polls over his opponent, Democratic Sen. Barbara Buono, with less than three weeks till Election Day.
Christie ordered the Senate race held three weeks before his own re-election. That helped him avoid having the popular Booker topping the Democrats' ticket and conservative Steve Lonegan atop Christie's own name on the Republican ticket. A large margin of victory for Christie could fuel his national ambitions by showing his bipartisan appeal in this Democratic-leaning state.
Christie has plenty of money to get his message out, having already maxed out of the state's election financing program. Buono does not.
In addition to struggling to raise funds, Buono, who represents Middlesex County in the state Senate, hasn't produced a consistent counter-message or one that has resonated with most voters. Her support of same-sex marriage and a higher minimum wage are in step with the majority, her campaign is aimed at the middle class and registered Democrats outnumber Republicans by 700,000. Despite all that, she continues to trail.
In two recent debates, Buono criticized Christie for pandering to wealthy voters by refusing to reinstate a millionaire's tax, for making decisions based on personal political ambition rather than public welfare, and providing $2.1 billion in tax credits to businesses in return for mediocre job gains.
Christie's attacks on Buono have been by the numbers. He refused to comment on her education agenda because, he said, she had no way to pay for it. He's also tied her to 154 tax and fee increases enacted during her legislative tenure. She served as the Senate Budget Committee chair.
New Jersey's entire 120-seat Legislature is also up for election in November. Democrats lead both chambers. Few upsets are expected because district maps favor the re-election of incumbents.
Voters also will be asked to decide whether to raise the state's minimum wage by $1 per hour to $8.25, and have the wage adjust automatically every year based on the Consumer Price Index, a measure of prices paid by consumers for various products and services.


Copyright AP - Associated Press