A police officer at the center of a standoff at a Montgomery County church had recently been fired after allegedly stealing a gun and ammunition from a patrol car, NBC10 has learned.
After his dismissal from the Lower Providence Police Department, Charles Murray parked his car at St. Teresa of Avila at Parkview Drive and Trooper Road in Norristown Wednesday morning and attempted suicide through carbon monoxide poisoning, according to a criminal complaint obtained by NBC10.
A priest spotted Murray around 8:15 a.m. and convinced him to come into the church to talk, Montgomery County District Attorney Kevin Steele said.
Local
Breaking news and the stories that matter to your neighborhood.
Murray, 37, allegedly admitted to investigators that the day before he had broken into his former Lower Providence police vehicle and stole an M16 patrol rifle, two .233-caliber M16 magazines containing more than two dozen rounds and two Glock .40-caliber magazines containing numerous hollow point bullets, the criminal complaint said. Police found the patrol vehicle with its rear windshield smashed out around 6:45 a.m. Tuesday.
Murray then tossed the stolen weapons and ammo under the Collegeville Bridge where investigators found them more than 24 hours later, police said.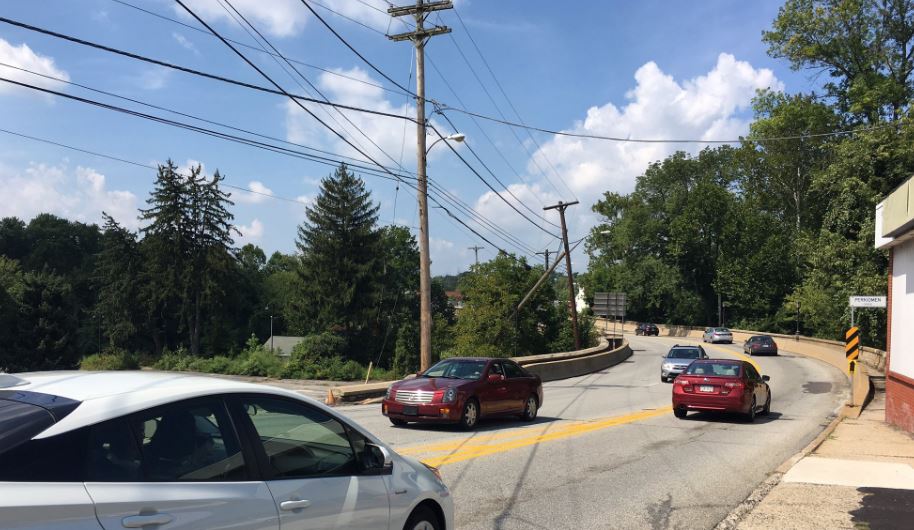 The district attorney's office announced theft, weapons and reckless endangerment charges against Murray Thursday.
Murray, a former Marine, had been fired over procedure violations from the Lower Providence department in early June after serving 10 years with the department, investigators said.
Murray, who lives a short distance from the police station, knew the code needed to get the M16 from his former patrol car, the criminal complaint said.
A detective told Murray Tuesday afternoon that they wanted to discuss an important matter with him but Murray wouldn't commit to coming into the station, police said. Murray left his home in his 2016 Jeep Patriot and neither family or officers could get a hold of him for hours before he turned up at the church Thursday morning.
Murray was being evaluated at a mental health treatment facility in Montgomery County after Wednesday's incident at St. Teresa's where he holed up for more than an hour.
[NATL] Top News Photos: Pope Visits Japan, and More
Police obtained a search warrant for Murray's Jeep where they found a loaded handgun with a round chambered, police said. Murray doesn't have a license to carry a concealed weapon.

No weapons were found on Murray during the church incident.
The standoff ended when the former officer came out without incident, police said.
SUICIDE PREVENTION HELP: The National Suicide Prevention Hotline (1-800-273-8255) is open 24 hours a day, 7 days a week.