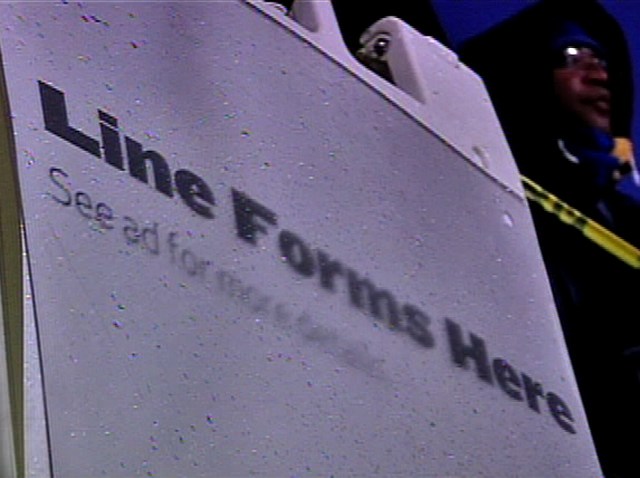 We all know some folks are pretty hardcore about their Black Friday shopping and this year's crop of shoppers doesn't disappoint.

Notebook computers for $200, LCD HDTVs for $250 and kitchen appliances for three bucks lured thousands of shoppers out of their beds and into lines at stores across the area.

"I'm ready, I've got a game plan," said Marcos Marte. Using a poncho to shield himself from the cold rain that fell in the early morning hours Friday, Marte reviewed his plan of attack for the Best Buy in Deptford, N.J.

"I came…a few days ago and looked through what I needed," he said. "Came early today to get gifts for all my friends -- three laptops, two PCs, a camera and a couple of other things."

Pre-planning his route is pretty slick, but Marte's got nothing on Brandon Simpkins.

The Woodbury, N.J. Twenty something said he needed a new, super-cheap notebook computer so bad that he decided to pitch a tent Wednesday night to secure a spot in line.

"I was gonna come in the morning, but I figured if I pitched a tent…I could sleep in and I don't have to worry about waking up early," Simpkins said.

Missing turkey time with the family for a $200 notebook doesn't bother Simpkins, especially since his last one was just stolen.

"Somebody broke into my apartment a week ago and stole my computer, so I needed a new one today," he said.

Now, if you plan on heading out to take advantage of the few deals that are left for the rest of the day -- make sure to check the roads before you leave home.

And if you've sworn off the stores all together, you can still save online by scouring for Cyber Monday deals today.