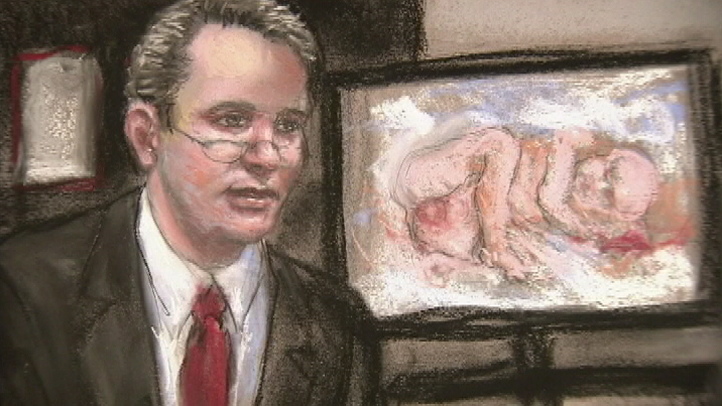 The murder trial of Dr. Kermit Gosnell is finished for the week. Here are the highlights of NBC10.com's coverage from this week in court. Follow our extensive coverage from the courtroom here.
Abortion Clinic Worker: "It Sounded Like a Little Alien"
The fourth week of testimony in the trial began with former employee Sherry West describing her time at Gosnell's clinic, the Women's Medical Society. West told jurors she joined the clinic in 2008 and spent two months training before administering drugs and performing ultrasounds. West said she was disturbed after an underdeveloped baby made a screeching noise during an abortion. She likened the fetus to a "little alien."
READ MORE
Woman Who Died After Gosnell Abortion Was in Severe Pain
Lynda Williams, Gosnell's anesthesiologist, took the stand Tuesday. She testified about her role in administering drugs to 41-year-old Karnamaya Mongar. Mongar died after being given a lethal dose of pain medication during an abortion in 2009. Williams, a 41-year-old with an 8th grade education, says she gave Mongar four doses of anesthesia after Mongar complained of severe pain.
READ MORE
Local
Breaking news and the stories that matter to your neighborhood.
Teen Abortion Clinic Worker: "I Saw Baby's Chest Move"
Ashley Baldwin, 15, talked about her work-study job at the Women's Medical Society. The teen testified she started at the front desk before being asked to deliver IV injections and assist with abortions. Baldwin told the court she witnessed babies move more than five times -- including seeing one breathe. She also testified hearing a baby screech during one procedure.
READ MORE
Kermit Gosnell is charged with murdering seven babies by snipping their spinal cords after delivery. He faces first-degree murder charges in those instances. Gosnell is also charged with third-degree murder in the death of Karnamaya Mongar.
NBC10.com has been covering the Gosnell "House of Horrors" trial extensively. We have daily reports from inside the courtroom. Visit our "House of Horrors" section for more.