High winds toppled over cars of a freight train in Chester County on Friday.
Two cars of a East Penn Railroad train were tossed off elevated tracks around midday Friday near Wilson Mill Road in Lower Oxford Township, officials said.
Winds in the area topped 60 mph as a strong winter storm battered the region all day Friday.

A boxcar and flatbed car were left on their sides along an embankment and the locomotive was pulled partially down the decline.
Pipes on the flatbed were spilled onto the ground and the tracks were left mangled.
There are no reports of injuries.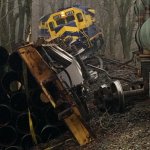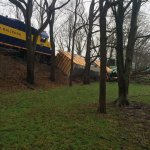 PHOTOS: Major Storm Brings Damaging Wind, Rain and Snow to Area