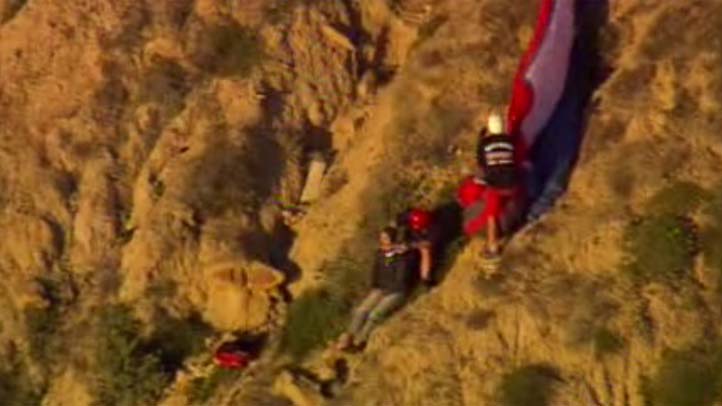 A hang glider escaped serious injury when he crashed into the top of a tree in northwestern New Jersey.

But the man did have to be cut out of the tree by firefighters after he got stuck about 40 feet from the ground.

Authorities tell The Express-Times of Easton, Pa. that the man was hang gliding with several other enthusiasts when the accident occurred around 4:50 p.m. Saturday.

Some of his colleagues initially tried to climb the tree to reach him, but the man eventually was freed by firefighters who used a ladder truck to reach him and then sawed off some branches.

"He was uninjured," Chief Wesley Garrison told the paper. "He came down the ladder with help from our guys. He just wanted to get out of the tree."

The hang glider's name was not released.

Also on NBC10.com:
Alleged Park Masturbator Arrested, ID'd
Local
Breaking news and the stories that matter to your neighborhood.
Girl Fights OFf Attempted Abduction: Police
Former Hero Officer Accused of Rape, Assault
Copyright AP - Associated Press