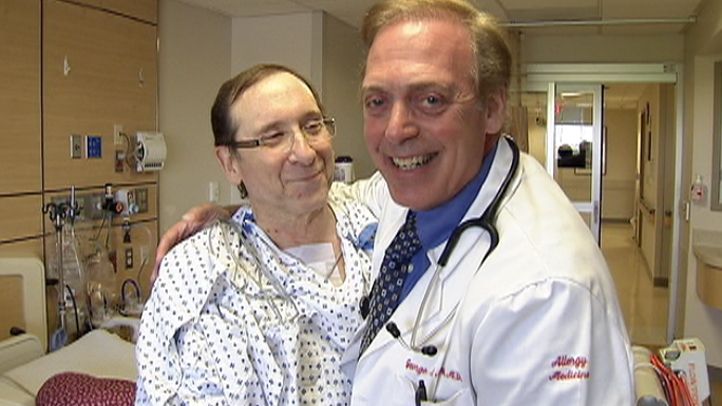 One week after his emergency, double bypass heart surgery, NBC10 Chief Meteorologist Glenn "Hurricane" Schwartz went home from the hospital Wednesday.
And once again, his Twitter @HurricaneNBC10 followers got the word first (even before we did)!
Local
Breaking news and the stories that matter to your neighborhood.
Glenn has been very open about his health crisis because he didn't have typical symptoms and he wants to alert others that a heart attack isn't always obvious.
"Not a lot of pain. Just a little pressure and then a little out of breath," Glenn told friend and co-worker Renee Chenault-Fattah the night before his surgery.
Glenn credits his doctor with saving his life. That feeling of pressure in his chest happened the weekend before he had surgery while Glenn was on vacation. When he went in for his routine allergy shot that Monday, he mentioned he wasn't feeling quite right over the weekend. That led to immediate tests, an ER visit and a diagnosis that showed his major heart artery had 99-percent blockage and a second artery was blocked 80-percent.
Glenn said he thought to mention his discomfort to the nurse because he knew he had a family history of heart problems on his mother's side that erupted around the same age. His heart surgeon says the fact that Glenn acted, saved him from a major heart attack or maybe worse.
NBC10 viewer Alan Aarons tells us Glenn's story actually saved his life. "It just hit home that's the way I've been feeling for two weeks." Alan went to the emergency room the next morning where his cardiologist found his major artery -- just like Glenn's -- was 99-percent blocked. He had two stents put in and is now home too.