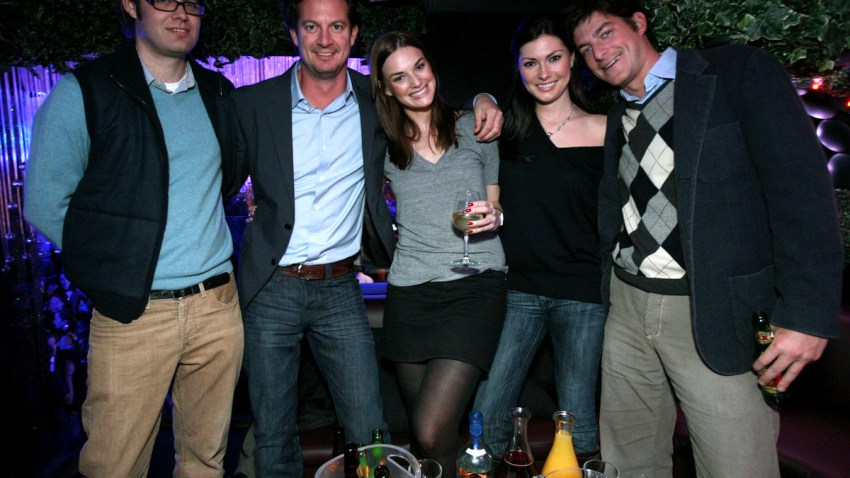 Two of Montgomery County's seven affordable housing complexes are in the midst of complete makeovers, with construction at Crest Manor in Willow Grove already underway and work at North Hills in Glenside slated to begin next year.
For roughly $17 million each, the 50-unit North Hills and the 40-unit Crest Manor -- built in the 1950s and 1960s, respectively -- are getting complete upgrades.
At Crest Manor, where construction began in June, the frames of the existing twin-style houses are all that will remain. The interior and exterior of each house is being torn down and rebuilt. Completion is expected by the end of 2017. At North Hills, the attached low-rise housing units will be torn down and rebuilt in phases. Construction there is expected to begin sometime next year.
Local
Breaking news and the stories that matter to your neighborhood.
Both housing complexes are in dire need of makeovers, Montgomery County Housing Authority executive director Joel Johnson said in an interview Friday.
"Both sites were very obsolete on many levels," Johnson said. "That's what led us to this larger campaign."
The expensive overhauls are the largest projects for the housing agency since the redevelopment of the MCHA's other "general occupancy" development, Bright Hope in Pottstown, in the 1990s.
The amount of county taxpayer dollars going to the projects is about $1 million of the $34 million. One of the region's largest affordable housing developers, Pennrose Properties, was chosen through a public bidding process to handle both projects, Johnson said.
Pennrose is taking on the bulk of the cost through bonds and federal tax credits.
In return, Pennrose will lease the land from the MCHA and own and operate the housing sites through a public-private partnership with the housing agency, Johnson said.
"That is a departure from what's happened previously," he said. "The housing authority (has previously) owned the land, housing, and operations.
But, he added, "it's the typical format for this type of effort. It's been done many times across Pennsylvania and hundreds of times across the country."
Philadelphia-based Pennrose has developed more than 15,000 affordable housing units in its 45-year history. The company's top two executives, Richard Barnhart and Mark Dambly, are politically active through a political action committee called Race Street PAC.
The PAC gives to politicians and local political organizations from both major parties throughout the Philadelphia region. And Montgomery County commissioners have long been recipients of the PAC's donations.
Since 2010, five current and former commissioners have received campaign donations, with current Commissioner and Attorney General candidate Josh Shapiro the biggest beneficiary.
He has received four separate donations, totaling $3,250, to his own political action committee, Friends of Josh Shapiro. More substantially, Shapiro and fellow Democratic Commissioner Val Arkoosh received a $5,000 donation last year to their joint re-election committee. Additionally, Shapiro and former Commissioner Leslie Richards were given $1,000 for their joint re-election committee.
Former Commissioners Joe Hoeffel ($2,500), Jim Matthews ($1,000), and Richards ($1,500) have received individual contributions as well.
Despite its name, the housing authority is not a county agency. Almost all of its $35 million annual budget comes from the U.S. Department of Housing and Urban Development (HUD), with some revenue coming from tenants' rent.
But its five-member board of trustees are appointed by the county commissioners.
In addition to the authority's three general occupancy sites, there are also four senior and disabled high-rise developments. In total, the MCHA oversees 615 units.
It also runs an affordable housing voucher program. This year, Johnson said the MCHA issued 2,400 vouchers to low-income households, which are spread out across nearly every borough and township in the county.
The voucher program makes up $24 million of the $35 million budget, said Johnson, who took over as executive director in 2007 after working as deputy director at the county Redevelopment Authority.
But the roughly 3,000 vouchers and authority-owned units fill only a fraction of the overall need for affordable housing in Montgomery County.
In 2015, the MCHA announced it would accept new applications for the voucher program waiting list for the first time in almost a decade. During the eight-day submission period last November, more than 15,000 applicants registered, Johnson said.
Of that overwhelming amount, 1,000 were chosen for the new waiting list through a lottery.
There are 3,000 applicants currently on the waiting list for the 615 county-owned units.
"There is a tremendous need and I would suggest that the 15,000 and the 3,000 is only a small piece of the need," Johnson said. "I'm not an economist and so not in the best position to respond to the macro issue of this, but I would say that Montgomery County is by no means unique in terms of the need. The households we serve have a $14,000-15,000 average income. Couple that would average rent in Montgomery County, and it doesn't match up."