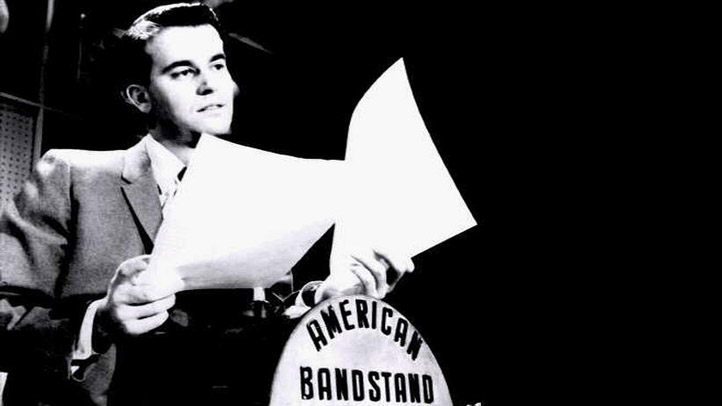 Dick Clark, the television icon who introduced America to musical icons and was a fixture on New Year's Eve for decades, died Wednesday. He was 82.
Clark was about as big a star as there was in Hollywood but he got his big break on TV in Philadelphia as the host of American Bandstand on WFIL-TV.
The show, which started as Bandstand in 1952, was hosted by Bob Horn until he was fired amidst a scandal.
Local
Breaking news and the stories that matter to your neighborhood.
Soon after, Clark -- then 26 -- was given the microphone and the rest was TV history. The Westchester County, N.Y. native hosted the show from the then WFIL studios at 46th and Market Streets in West Philadelphia from July 9, 1956 until February 1964 when the production -- and Clark himself -- moved to Los Angeles where the show continued to run until 1989.
Philly's own Bobby Rydell, who appeared many times on Bandstand, remembers Clark for giving him his first shot after actually turning down Rydell a few times.
"Then all of a sudden, the summer of 1959, I recorded an album called 'Kissin' Time' that was my very first hit record and that was my very first appearance on American Bandstand," Rydell told NBC10.
Former NBC10 anchor Steve Levy remembers Clark as "uniquely talented," and says that Clark's talent to read 60 seconds of copy in 59-and-a-half seconds flat got him a job as an announcer for Bandstand before being given hosting duties.
ABC nationally began broadcasting the now-named American Bandstand on Aug. 5. 1957 and the show quickly began a mega-hit introducing America's youth to a musical icons.
Despite the mega success of the show, Clark was always kind to those who worked with him in Philly. "He was very down to earth, he was plain and simple," remembers former Bandstand cameraman and stage manager Ralph DiCocco.
Clark also had a knack for the stage and was a pro at ad-libbing, DiCocco said.
"Dick knew what he was doing."
He also never forgot the old Philly crew. DiCocco even says that last summer he was able to get a hold of Clark on the phone while on vacation in California. Clark took time to talk to DiCocco and immediately recognized his old colleague's voice.
Clark, who was dubbed "The World's Oldest Teenager," was the star but people around the Philadelphia region have memories and stories about the kids who cut school to dance on the show, which aired in the mid afternoon.
---
Fan, follow and download: Get the latest from NBC10.com anytime, anywhere. Follow us on Twitter, Facebook, our mobile site and NBC Philadelphia. Sign up for our breaking news newsletter. And, get breaking news delivered right to your mobile phone -- just text PHIBREAKING to 639710 to sign up. (Message and data rates may apply.)