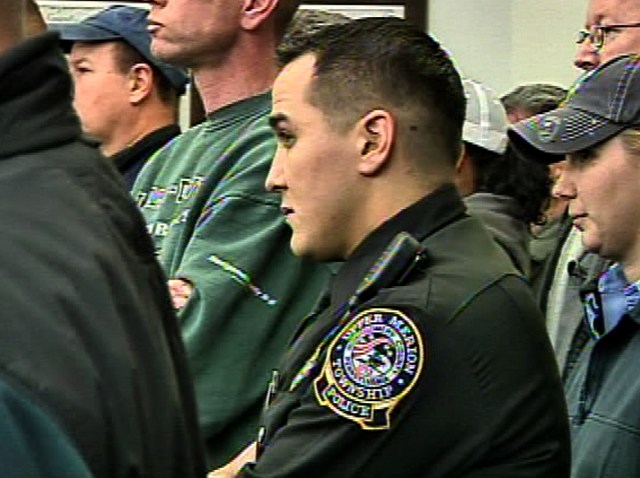 A fight over police officers' livelihoods boiled over at an Upper Merion Township, Pa. town meeting Thursday.

Angry residents and cops lambasted township supervisors for their proposal to cut four officers from the 66-person strong force, if the union refused to forego a promised pay raise or take furloughs.

"I think that your resolution is short sighted, I think that your resolution short changes not only the men and women in this department, but also every single citizen in Upper Merion Township," Karen Ricca said.

The township says in the current economic climate, they simply can't afford a 5-percent increase in pay -- which was promised in their contract for 2010.

But the officers aren't so sure officials have done all they can to avoid the cuts.

"Have you exhausted all means of saving money besides laying off four or five police officers who have families," asked one man.

Officials say they've trimmed budgets township-wide and that all other township employees are already taking 12 unpaid days throughout the year to help with the crisis.

"Every stakeholder has been affected in this budget -- residents, employees, everyone -- no one is getting off Scott free on any of this and we all have to be in this together," said township supervisor Erika Spott.

In the end, township officials approved the resolution, paving the way for officer layoffs if the police department refuses to forego the pay increase or take 12 unpaid days off.

The department and township supervisors are set to meet again next week to discuss ways to avoid layoffs.