Even if you can't adopt, you can help 'Clear the Shelters.'
"We get a lot of kittens in spring and summer because that's when all the adult kittens are meeting their match," Damon March, Chief Operating Officer for Humane Pennsylvania said.
Animals often have multiple babies at a time, and March is suggesting that pet owners can help the shelters in a non-adoption way. "With so many animals in the system, it would be really helpful if there were fewer animals out in the community creating puppies and kittens for us to handle."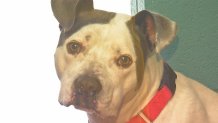 In short, if an owner does not intend to keep their pet's puppies or kittens, March is asking owner's to spay and neuter their pets.
March says often times the large numbers of animals in shelters "is because there is some breeding happening at home."
According to March, there are many low cost, discounted and even free spay and neuter services.
Another way to help clear the shelters, know what you're entering into with pet adoption. "Most of the time, the animals that we get are because the owner had a different expectation," March says.
Humane Society of Berks County provides counseling so that the pet adopter knows the adventure their entering into.
Owner responsibility does not only apply to those who own cats or dogs. "A lot of people don't know that we see a lot of other types of animals as well. Every year we adopt out about 300 animals that are not cats and dogs. One of the most common animals we get are rabbits."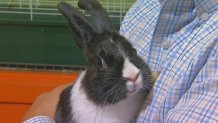 March has also seen ferrets, guinea pigs, chickens, mice, rats, ducks, snakes, parrots, horses and larger reptiles.
Local
Breaking news and the stories that matter to your neighborhood.
So, March's blunt advice on how to Clear the Shelters is know what to expect as an owner and spay or neuter your pets.