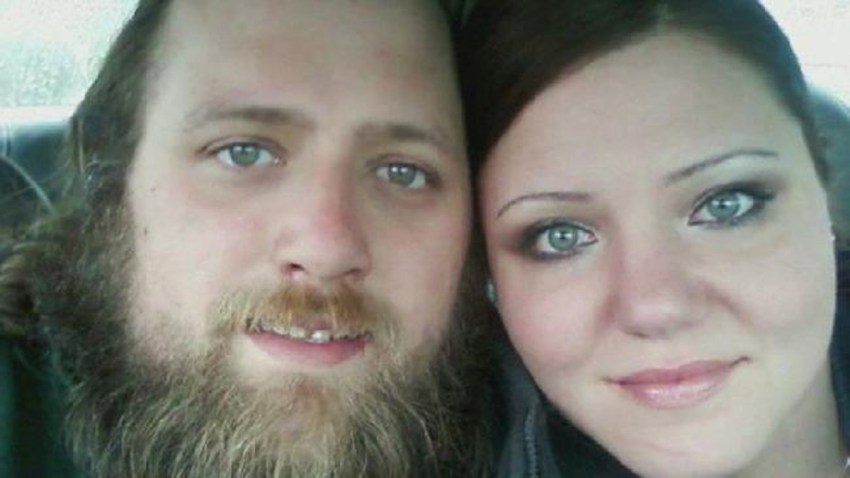 A "Bonnie and Clyde" couple wanted for multiple robberies on the East Coast were captured Monday after a police chase ended near Philly International Airport, according to investigators.
Police said Jennifer Carrier, 37, and her husband Joseph Carrier, 37, robbed a Citizens Bank on the 1600 block of Marsh Road in Wilmington, Delaware, shortly after noon Monday.
The suspects fled the scene in a brown Buick Encore and were located by Delaware State Police officers, who began to chase them, investigators said. The chase continued onto I-95 north, where Pennsylvania State Police officers joined the pursuit, according to officials.
Local
Breaking news and the stories that matter to your neighborhood.
The suspects then crashed into several vehicles along I-95 in Delaware County near Philadelphia International Airport and came to a final stop, police said. Delaware State Police officers and the FBI took the suspects into custody and seized the vehicle, which police said was stolen. The husband and wife were later transported back to Delaware, officials said.
Police said the husband and wife were wanted for multiple robberies in four different states. The couple allegedly stole more than $4,000 from a bank in Ludlow, Massachusetts, on Sept. 28; $500 from a bank in Palm Coast, Florida; and $5,000 from a bank in Aberdeen, Maryland.
Ludlow Detective Sgt. Louis Tulik told NBC affiliate 22News the suspects were "dopesick from heroin" and "committing robberies to feed a habit." Police also told 22News the couple were homeless and traveling with seven tiny Brussels Griffon dogs – five of them 1-year-old puppies.
Police have not yet revealed the specific charges against the couple.