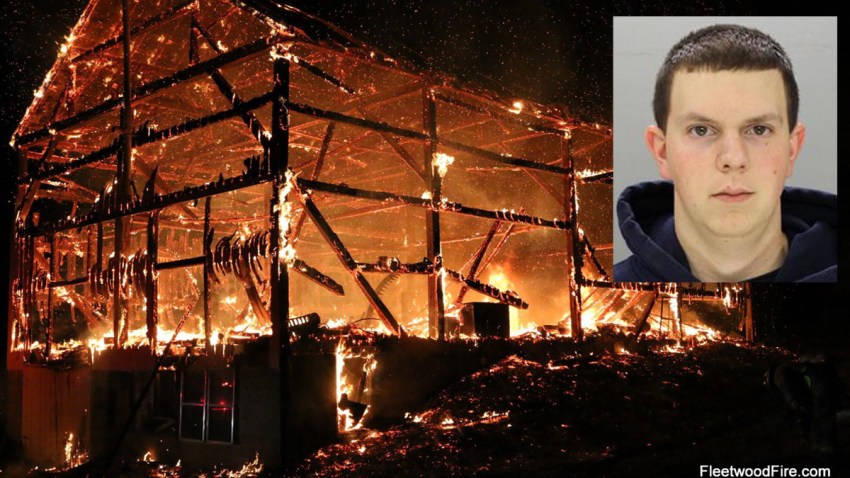 A Berks County probationary firefighter was arrested after he allegedly committed arson.
Cody Weidner, 19, was arrested Sunday and charged for his alleged role in three suspicious fires in Berks County.
Weidner was a probationary firefighter with the Fleetwood Volunteer Fire Company. Investigators told the Reading Eagle Weidner was charged in connection to two fires in Fleetwood that took place in August and Friday as well as a third fire that spread to a shed and nearby barn in Maxatawny Township Saturday night. [[364071591, C]]
Local
Breaking news and the stories that matter to your neighborhood.
Fleetwood Fire Company Chief John Manmiller said Weidner's arrest was the result of months of investigation with the Fleetwood Police Department. He also said more suspicious fires in the area remain under investigation.
Weidner was charged with arson, reckless burning, risking or causing a catastrophe and other related offenses, according to the Reading Eagle. He was committed to Berks County Prison in lieu of $100,000 bail.