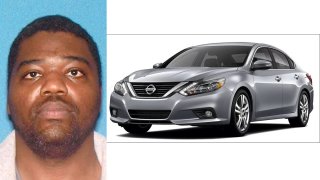 An AMBER ALERT has been canceled after three missing Gloucester County, New Jersey, children were found safe.
Police said three children, ages 11, 9 and 8 were all taken from 1919 Clayton Williamstown Road in Franklinville around 2:30 p.m.
Police identified the suspect in the abduction as 36-year-old Travis Russell. He was last seen driving a 2017 silver Nissan Altima bearing the NJ registration H53MCS, according to police.
Police later said all three children were found safe and in good condition. They did not reveal however where the children were found or if Russell was taken into custody.
This story is developing. Check back for updates.