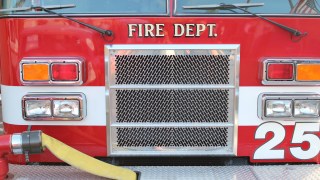 A two-alarm fire at a Wildwood, New Jersey deli has knocked out power to part of the shore resort.
The blaze broke out at the vacant K.D.'s Deli along Park Boulevard and West Oak Avenue around 11 a.m. Friday morning, firefighters on the scene tell NBC10.com.
Power was cut to 10,468 customers admist the fire, according to power company AC Electric.
The fire was placed under control around 12 p.m., firefighters said. A second floor apartment was damaged by the flames.
No one was injured and officials are still searching for the cause.
The power was restored later in the afternoon.