What started as a domestic violence call led to a gun battle between a Delaware State Trooper and a suspect in Kent County, leaving the suspect dead and the trooper injured.
State Police say the trooper, Corporal Lloyd McMann, was looking for a 29-year-old suspect, Dennis Hicks, who fled a Magnolia home where police say he tried to strangle his girlfriend early Wednesday.
Trooper McMann spotted the car on Milford Rd., shortly before 7 a.m. and tried to get Hicks to stop. Instead, Hicks fled back in the direction of the house where the dispute happened on Bayhill Road and West Birdie Lane. Police say Hicks stopped his car, got out with a semiautomatic handgun and opened fire, hitting McMann in the hand and face.
Del. State Trooper Shot in the Face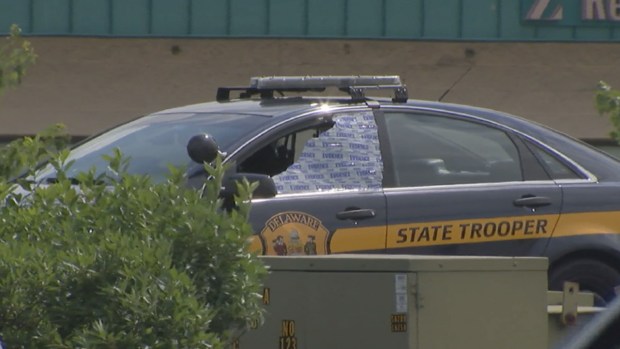 The officer fired back, hitting Hicks in the upper body.
Both the trooper and the suspect were rushed to Bayhealth Kent General Hospital where Hicks was pronounced dead. McMann was flown to Christiana Hospital Trauma Center where he is in serious but stable condition.
State Trooper Stable After Shooting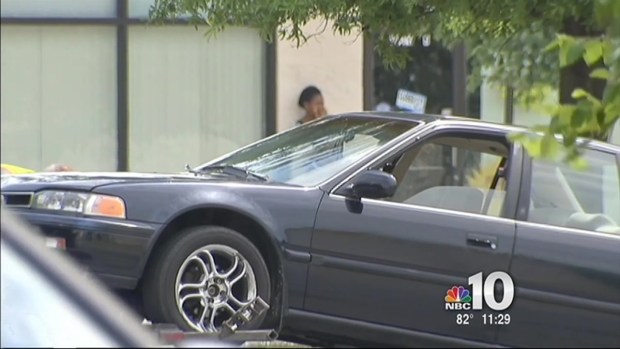 "He's doing well," said Colonel Nathaniel McQueen. "He's awake and alert and his family is with him."
McMann, 26, is a four-year veteran of the Delaware State Police. He is based in Camden, Del. He will be on administrative leave, which is standard procedure, until detectives from the state's homicide unit complete their investigation.
Investigators say the gun Hicks used in the shooting was reported stolen after a residential burglary last summer.
Trooper Shot, Suspect Killed in Gun Battle