Police released a new surveillance photo of an alleged serial robber accused of targeting several grocery stores in Bucks and Montgomery Counties.
Upper Dublin Police say the suspect targeted a Citizens Bank inside the ACME in New Britain Township, Bucks County Friday night between 6 and 7:30 p.m. He also allegedly stole from the PNC Bank inside the Giant supermarket in Souderton, Bucks County last Thursday as well as the Bank of America inside the Weiss Market in East Norriton, Montgomery County back on November 1.
On Monday, police released new surveillance pictures of the suspect during one of the robberies last week.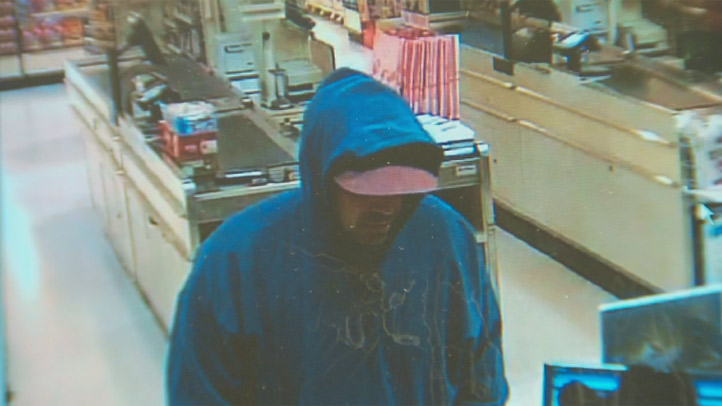 Police also say the same man robbed a Salad Works in Horsham Township, a Jimmy Johns in Upper Dublin and a Giant Supermarket in Lower Gwynedd Township last October.
Police say while the suspect never pointed the gun at any of the victims, he still made them aware that he was armed during each incident. During the Giant Supermarket robbery, police say the suspect handed a teller a note saying he had a gun and wanted cash. During the Salad Works robbery, police say he showed the two employees inside that he had a gun by his waistband.
"He displays the handgun to the clerk and demands the cash," said Upper Dublin Police Detective Michael Commer.
During the robberies in October, police say the suspect wore a black jacket with the words "Sports Illustrated" on it and a red baseball cap. During the November robberies, police say he wore a bright blue or teal jacket.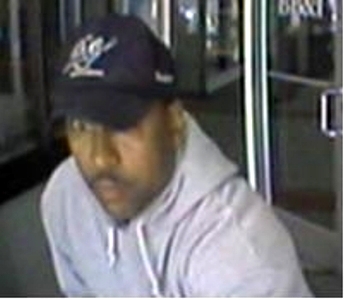 They also say the suspect drives a Silver Honda Accord, which was captured on surveillance video in the parking lot of the Giant Supermarket.
An armed robber also targeted a Dairy Queen in Upper Moreland on October 29. Police have not yet revealed however whether that incident is connected to the alleged serial robber.
If you have any information on the suspect, please call Upper Dublin Police.
Published at 5:23 PM EST on Nov 11, 2013