After weeks of speculation, North Dakota State University quarterback Carson Wentz is officially an Eagle.
That doesn't exactly answer any questions about the team's quarterback situation for the upcoming season. Eagles Draft Day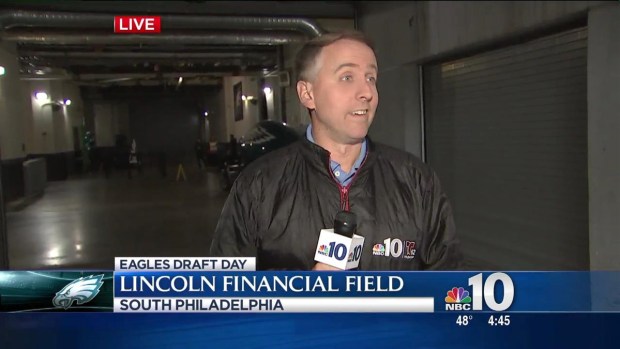 Wentz joins a QB corps already jammed with expected starter (and former No. 1 overall pick) Sam Bradford and top backup Chase Daniel, signed this offseason to be the No. 2 QB on the roster.
Philly, let's do this! Can't wait to compete in Eagles Green for the best fans in football, @TideNFL#OurColors#adpic.twitter.com/GblFYZiSQW

— Carson Wentz (@cj_wentz) April 29, 2016
Welcome to Philadelphia, @cj_wentz! #EaglesDraftpic.twitter.com/oGkiZgUEdw

— Philadelphia Eagles (@Eagles) April 29, 2016
Immediately after NFL Commissioner Roger Goodell announced Wentz as the Eagles' pick, Wentz told the NFL Network's Deion Sanders that he's just as passionate as Philadelphia's diehard football fans.
"It's exciting times, happy to be an Eagle. I'm bringing it," Wentz said. "They're getting a passionate player. It's gonna be fun."
In an interview with NBC 10 Tuesday, Wentz said his confidence is what will help take him from small town hero to big city star. NFL Draft Night: E-A-G-L-E-S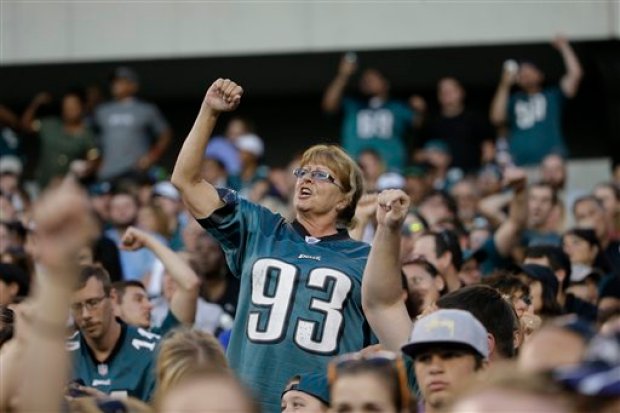 "I think I've shown that I'm a winner," Wentz said. "I think I (have) a lot of intangibles that people might not see. I think my physical abilities speak for [themselves]."
Will the Eagles Draft Carson Wentz?