A Philadelphia pet shelter is waiving fees and looking for donations as they close out 2016 and ring in the "Mew Year."
The Animal Care & Control Team of Philadelphia on W Hunting Park Avenue is offering discounted pricing on adoptions as they "Bark in the Mew Year."
The event is set up to follow some traditional New Year's resolutions like getting in shape, saving money and learning something new.
ACCT Philly's event kicks off Monday with free large dog adoptions and wraps up New Year's Eve with all strays being free.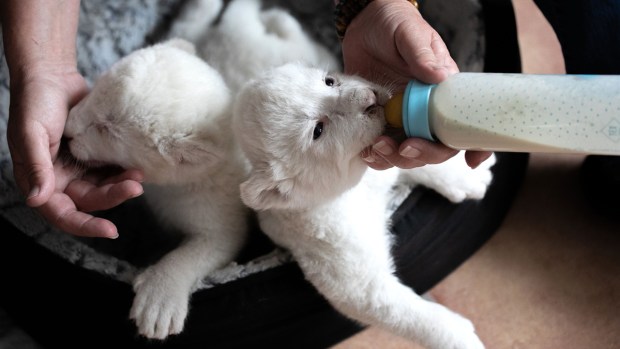 Adorable Zoo Babies: Meet White Lion Cubs Nala and Simba