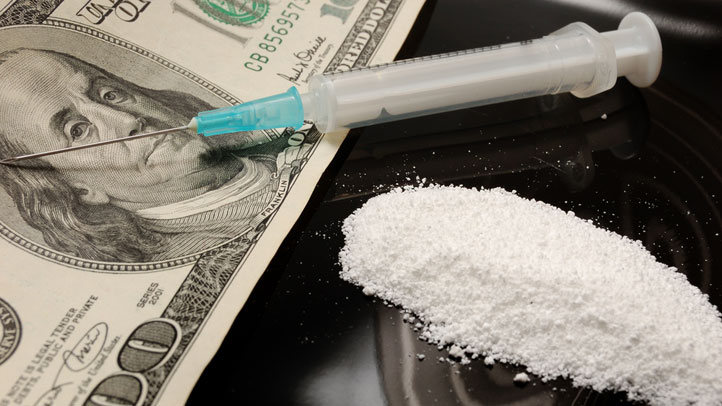 Police say they arrested the fifth suspect in a gun and drug seizure.
According to police, 20-year-old Horace Johnson, of Newark, turned himself in two days after speeding away from a Greenridge Road home where troopers were performing a search warrant. He was charged with weapon and drug crimes.
Shortly before 3 p.m. on Wednesday, police stopped a speeding 2013 Dodge Avenger on Delaware Route 1 southbound.
Local
Breaking news and the stories that matter to your neighborhood.
After determining the driver, Marques Purnell, 30, had a suspended license, police say troopers searched the vehicle and found a bag containing 454 grams of marijuana and a digital scale.
Purnell and the passenger, Jermaine Durrant, 28, a New York native, were both taken into custody.
(Pictured: Horace Johnson)
While approaching Purnell's Newark residence hours later to execute a search warrant, troopers witnessed a Nissan Maxima fleeing the house at a high speed. Troopers tried to perform a traffic stop, but the speeding car pulled into a parking lot and the driver fled on foot. The driver was not caught, but police say they were able to identify him as Horace Johnson, a resident of the Newark home.
Occupants of the home refused to answer the door. Detectives made a forced entry and located Kevon Walters, 23, Amanda Haden, 20 and another female.
A search of the residence resulted in the recovery of about 11 pounds of marijuana, 1.4 grams of heroin, a sawed-off shotgun, cash, and drug paraphernalia, according to officials.
Purnell, Durrant, Walters, and Haden were arrested and charged with drug crimes. Police say Johnson turned himself into police on Friday.
Purnell and Durrant were released on unsecured bail. Johnson, Walters and Haden were committed to correctional institutions on secured bail.