An 18-month-old toddler narrowly avoided death Sunday when he was grazed in the head by a bullet in Northwest Philadelphia.
The child was hit during gunfire that also injured a man in his 20s in East Germantown. Both were among several people struck by gun violence during an unseasonable warm weekend in the city.
A day earlier, a 15-year-old boy died when he was shot Saturday afternoon in North Philadelphia. Little information was released over the weekend about the various violent incidents.
And no neighborhood in the city was exempt. In Center City, at the start of the restaurant scene near Rittenhouse Square, a man in his 30s was stabbed to death. Another man stabbed him in the neck on 17th Street just south of Sansom Street, police said.
Police Commissioner Christine Coulter addressed the violence Sunday night, noting that the shooter in the toddler's attack must have seen that the child was in range but fired anyway.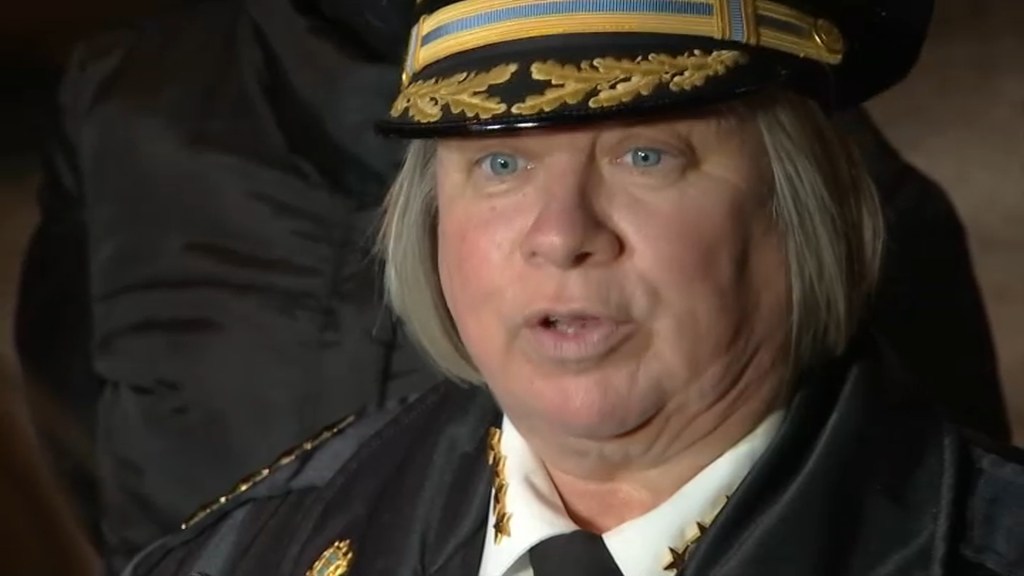 The stabbing preceded another fatal shooting in which a 24-year-old man was struck once in the head around 7:30 p.m. in the 200 block of S. Edgewood Street in West Philadelphia, police said. Police did manage to arrest a suspect in the West Philadelphia shooting.
Local
Breaking news and the stories that matter to your neighborhood.
The violence continued in Kensington when a man in his 20s was gunned down around 11:30 p.m. near the intersection of Rush and Amber streets, police said. The suspect in that shooting was last seen running north on Rush street.
Shortly before 1:30 a.m. Sunday, a 31-year-old man died when he was shot three times in the head on the 4700 block of N. 5th Street in Feltonville, police said. No arrests were made or weapons recovered in that case.
In the city's Overbrook neighborhood, another 24-year-old man was gunned down on the 2400 block of 54th Street shortly after 1 p.m. Sunday. He suffered multiple wounds to his body, police said. A white sedan with apparent bullet holes in the windshield could be seen at the scene. Police did not make any arrests, but they did find a gun on the deceased.
Late Sunday in Strawberry Mansion, two men were shot along Susquehanna Avenue near 30th Street. Police said one man died after being shot twice in the neck. The second man is listed in critical condition at Temple University Hospital.
Philadelphia continues to struggle with homicides, with the city recording 356 slayings last year, the highest tally since 2007. As of 11:59 p.m. Saturday, seven people had been killed in the city, according to Philadelphia Police Department data, a number that was sure to climb following Sunday's violence.
New Police Commissioner Danielle Outlaw has said gun violence will be a top priority in her administration.
There are additional resources for people or communities that have endured gun violence. Further information can be found here.