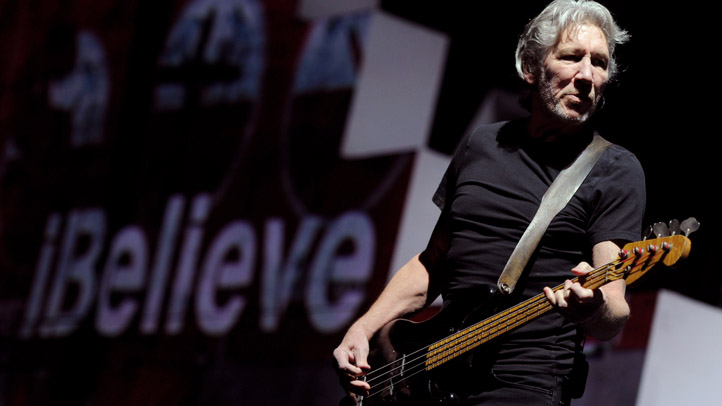 Phillies fans feeling "Comfortably Numb" after another playoff failure can look forward to more than just next season for the Phils.
One of the biggest live rock shows of all time will be coming to the home of the Phillies next summer. Rocker Roger Waters will be bringing The Wall to Citizens Bank Park July 14, the Phillies announced Tuesday.
The show features a literal building of a wall which serves as the backdrop for a visual and aural spectacular as the former Pink Floyd frontman plays one of his most famous works.
This will mark the fourth time (he played a three-show stint at the Wells Fargo Center last Fall) Waters builds and then destroys his Wall based on the legendary 1979 Pink Floyd album The Wall.
"Thirty years ago when I wrote The Wall, I was a frightened young man," Waters recalled. "In the intervening years it occurred to me that maybe the story of my fear and loss with its concomitant inevitable residue of ridicule, shame and punishment, provides an allegory for broader concerns: Nationalism, racism, sexism, religion, whatever! All these issues and 'isms are driven by the same fears that drove my young life."
Tickets for "The Wall" at CBP go on sale Monday, Nov. 7 at 10 a.m. at Citizens Bank Park ticket windows, at LiveNation.com, ComcastTix.com or by calling ComcastTix at (800) 298-4200.