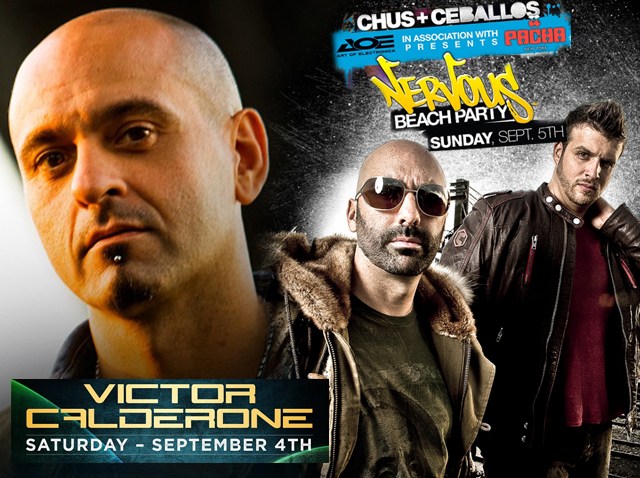 Cancel the family barbeque this Labor Day weekend, because you're going to Atlantic City! Head over the bridge to party with the best electronic and house DJs for this two-day event.
Prepare yourself by relaxing on the beach Saturday afternoon and then get ready to party with top DJ, Victor Calderone, at Superstar Theatre.
Wake up and do it all over again at the Hilton A.C. Beach Club and Bar on Sunday. Bring your friends to the Nervous Beach Party featuring electronic duo Chus and Ceballos, Saeed Younan and more spinning all day.
Tickets begin at $40 for the Saturday show or see both shows for only $55. Call for tickets at 484-278-1055 or e-mail here.
Become an Art of Electronica member and stay the night in A.C. for $195 and be sure to text AOE to 77950 for event updates.