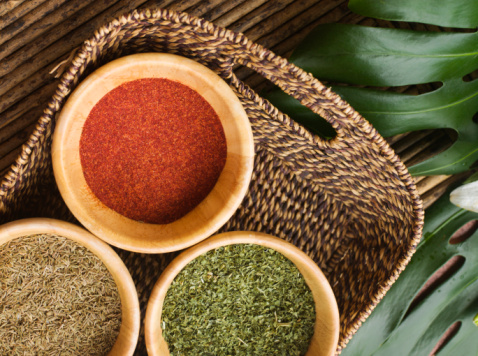 As if the food at Zahav, Philadelphia's gourmet modern Israeli restaurant, weren't already perfectly spiced, with the Middle-Eastern flavors of cumin, yemeni spice and garlic turning familiar foods like lamb and eggplant into entirely new, absolutely delicious creations.
Now, Zahav's Chef Michael Solomonov has paired with Lior Lecv Sercarz, the noted spice expert of New York's La Boite a Epices, for a special dinner event March 12 that the restaurant is calling its "Night of Spice."
The evening's meal will be more of an event than a simple dinner. It will consist of a five-course menu that will feature five specially created spice blends. Each course will be paired with a wine that, we can only assume, will enhance the already complex, unfamiliar flavors that Solomonov and Sercarz have chosen. Sercarz will dine along with those who attend the event.
Excluding tax and gratuity, the Night of Spice costs $85 per person. Pricey, yeah—but so worth it. The evening begins Thursday March 12 at 5 p.m. For more information or to make a reservation, call the restaurant at 215.625.8800.