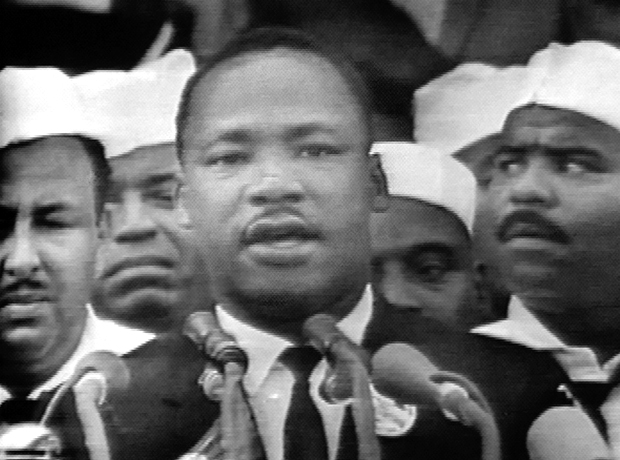 Martin Luther King Jr. Day is a day to celebrate the birthday of a man who peacefully led the civil rights movements and who successfully protested racial discrimination in federal and state law.
Now you can share the dream by giving back on the federal holiday, which is also a day of service.
Interested in helping the homeless and breast cancer survivors? Get to Martin Luther King Jr. High School at 6100 Stenton Ave. by 8 a.m. Monday.
OARC, the non-profit community development corporation in northwest Philadelphia, is spearheading the effort with these activities:
Project CPR – Get certified in cardio-pulmonary resuscitation
Project Linus – Assemble Hygiene kits for the homeless
Project Plenty – Prepare sandwiches for those in need
Project Comfort – Make pillows for breast cancer survivors
In addition, volunteers will travel to nearby locations for two off-site service projects to clean up and beautify a school and playground:
Project Hope – Help beautify Hope Charter School
Project Simons – Help clean up at the recreation center
The GE volunteers, meanwhile, will offer three different service activities from 9 a.m. to noon to commemorate Dr. King. Volunteers -- who will get a pizza lunch -- should meet at the Sodexho Cafeteria at 4636 Somerton Rd., at the Trevose Campus, at 8:45 a.m., for these events:
Option 1
The YWCA of Bucks County is in need of a paint touch up and carpet cleaning at their facility on Trevose Road.
Option 2
Volunteers are requested to cook food for Manna on Main Street in Lansdale. Preparation and cooking will take place in the GE Water cafeteria. Volunteers will make casseroles, soups, and other dishes, then transport those meals to the Lansdale location. Manna on Main St. provides a soup kitchen, cupboard, and other programs that help to feed those in need.
Option 3
Volunteers are requested to lend a hand to Project Linus. Project Linus provides handmade, no sew blankets to children at local hospitals. Families are welcome to participate.
Finally, current students and alumni of White-Williams Scholars are partnering with Arts Sphere, Inc. to paint murals and engage in community improvement projects at Fishtown Recreation Center from 10 a.m. to 2:30 p.m. Monday.
Community volunteers are also participating in the event, which takes place at the Fishtown Recreation Center at 1201 E. Montgomery Ave.