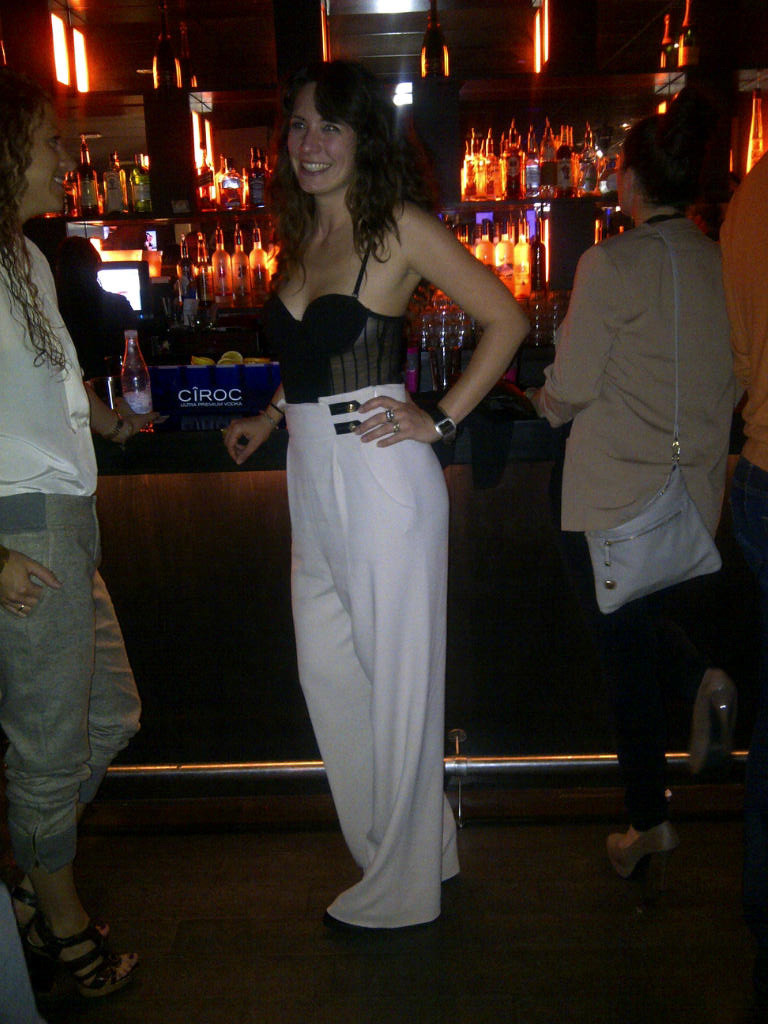 ---
This week's profile is Lacey Burkett of Northern Liberties, Philadelphia. Philly fashion guru Catriona Whitehead tells you why Lacey is this week's "That Girl."
---
What I like about this look?
The cut of these pants (high waist, wide, leg trousers) is a classic style. These pants were first worn in the 1920s. Her sheer fitting top works perfect with her trousers for multiple reasons. 1) The innocent white fabric, 2) The flattering way it defines the tiniest part of her waist, 3) The extra length it gives her legs, and 4) The powerful appearance it gives her.
Where could this outfit be worn?
This outfit is best for clubbing, swanky restaurants, and upscale lounges. Nonetheless, this outfit can become appropriate for the daytime or early evening with a black blazer overtop--helping to conceal the exposed back.
Where can you buy this particular look?
This top can be found at such retailers as Bebe, Forever 21, Guess, Juicy Couture, and Zappos.com. A high waisted wide leg trouser can be found at JCrew, Macy's, Nordstroms, Polyvore.com, and Zappos.com.
Style Tip?
I would like to fill the empty space on her sternum with a long silver necklace. Adding a third piece will strengthen the whole look.