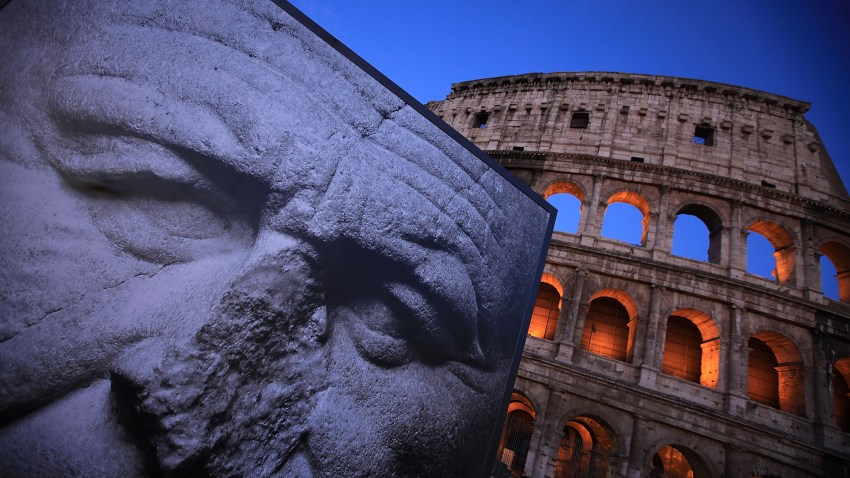 Just imagine touring the streets of Rome-- exploring the history and the culture of one of the great Italian cities. The Colosseum, the Pantheon and the Catacombs in all of their historic glory within reach.
Some of us will never be able to see these places in person but thanks to National Constitution Center we can experience a little piece of Rome in our city.
The Ancient Rome and America exhibit gives its guests the full Roman experience. Boasting over 8,000 square feet of artifacts and information the exhibit shows the many influences that the Romans had on the development of our country.
From the political and social connections to the architectural structuring of some of the nations most famous buildings the exhibit showcases the numerous connections between America and Rome.
"The connections between these two cultures separated by millennia and continents are startling and captivating. Visitors will never think of either the lost world of ancient Rome or the founding values of America in the same way," National Constitution Center President and CEO David Eisner told VisitPhilly.com in a recent article.
They are also offering a chance to sleep over at the Constitution Center--a once in a lifetime chance to explore the exhibit. A Night in History: Rome is an overnight stay at the center that will give you hands on look at what the exhibit has to offer.
This family friendly event has something for even the youngest of history buffs. You will get an after-hours tour of the Ancient Rome and America exhibit, build replicas of the Roman Colosseum and Capitol Building and at the end of the night you can sleep under the Roman sky.
All this without ever having to leave the city limits.
The Ancient Rome and America exhibit is going on from now until Aug. 1, but the Night in History: Rome sleepover is only happening on March 26, so don't hesitate to get your tickets to this event before its to late.