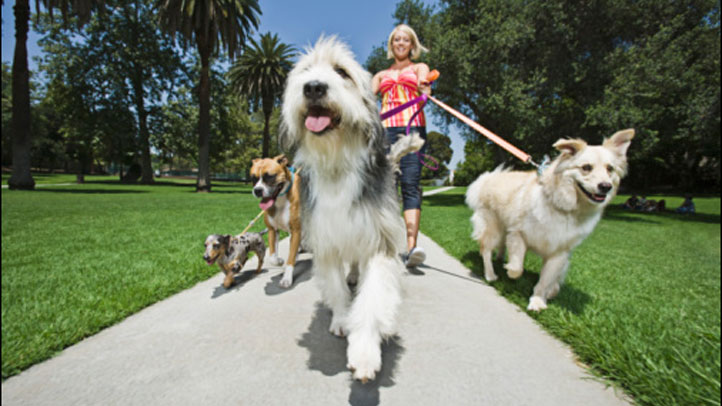 Give your dog a big treat this Sunday at the 5th Annual PAWS Mutt Strut at FDR Park.
Due to the snow last Saturday the dog walk was postponed to this Sunday, which is perfect with all the nice and sunny weekend weather predicted.
From small dogs to big dogs they will all have a blast beginning at 11 a.m. with a nice scenic 1.5-mile walk around the park to raise money for PAWS, an organization that saves homeless, unwanted and abandoned animals around Philadelphia.
Aside from the walk there will also be an ask the vet booth, grooming services from Suds & Swagger, a dog obstacle course, pet portraits and more.
There will also be music and food.
WMMR DJs Steve Morrison, Matt Cord, Pierre Robert, Jaxon and Markus Goldman are set to serve as Masters of Ceremonies.
Registration -- $25 per person ($10 for children 12 and under) -- is open online leading up to the event and starts at 9 a.m. the day of the walk.
Donations are also being accepted for any dog lover unable to make it Sunday.
Come and save a pet's life and maybe even make a new best friend.