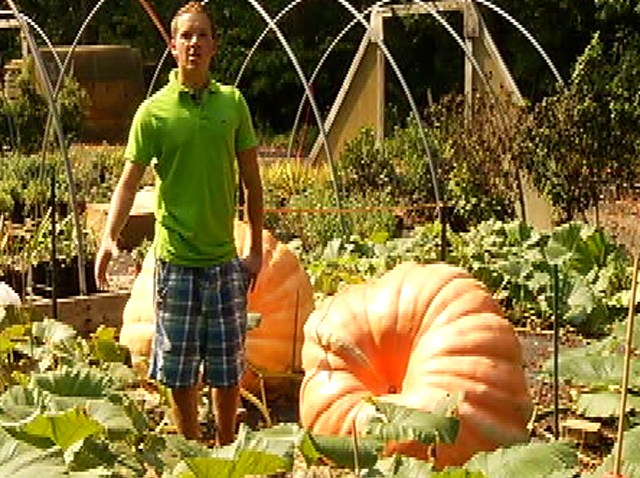 Orange, round and 500 pounds -- 500 pounds and growing! Most people would call this a problem, but what if you're growing a pumpkin?

Meadowbrook Farm is home to one man's extra large pumpkin. The 500-pound gourd could make a lot of pie.
Before Meadowbrook Farm employee, Brandon Hubert heads off with his oversized pumpkin to compete in the Pumpkin Madness festival at Delaware Valley College, the farm wants to give people a chance to come see for themselves.
On Saturday, September 25 from 10 a.m. to 5 p.m. Meadowbrook Farm is hosting an open house. Visitors can take a hayride to view the pumpkin, enjoy refreshments as well as tours of the estate house and private gardens, all of which are free.

Come see the gigantic pumpkin for yourself!