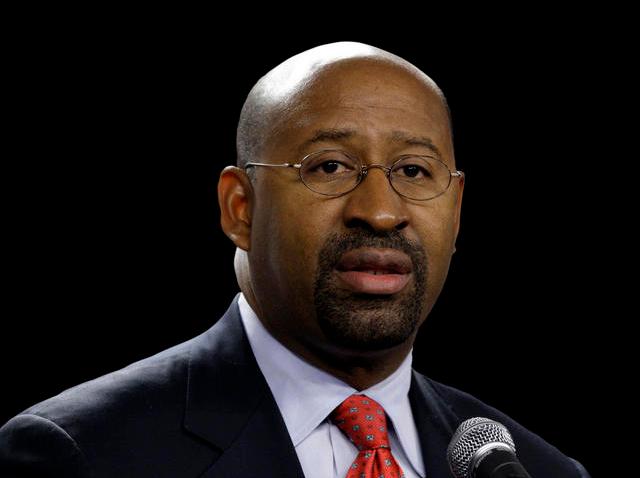 The event's been billed as Philly's version of "Dancing With the Stars." Except with lawyers. And maybe not the skimpy costumes.
Mayor Michael Nutter and his wife, Lisa, will fox trot their way across the floor at the 31st Annual Andrew Hamilton Benefit tonight.
The "Dancing for Justice" part of the evening will also include Philadelphia City Solicitor Shelley Smith doing the salsa with a professional partner from the Society Hill Dance Academy and Philadelphia Bar Association Chancellor Sayde Ladov performing the tango with her husband, attorney David Ladov.
All three couples have allegedly been prepping for weeks for their performance under the hot lights. In-between their full-time jobs, of course.
And who wouldn't want to see those three couples hoofing it on the dance floor? Especially when you don't have to go "black tie" and the money supports grants for legal services organizations that help Philadelphians struggling with poverty, abuse and discrimination? (Leave it to the lawyers to make that a mouthful.)
The Andrew Hamilton Benefit starts at 7 p.m. Saturday at the Please Touch Museum at Memorial Hall in Fairmount Park.
In addition to the dancing fun, Mayor Nutter will also be presenting the Philadelphia Bar Foundation Award to Catherine C. Carr of Community Legal Services.