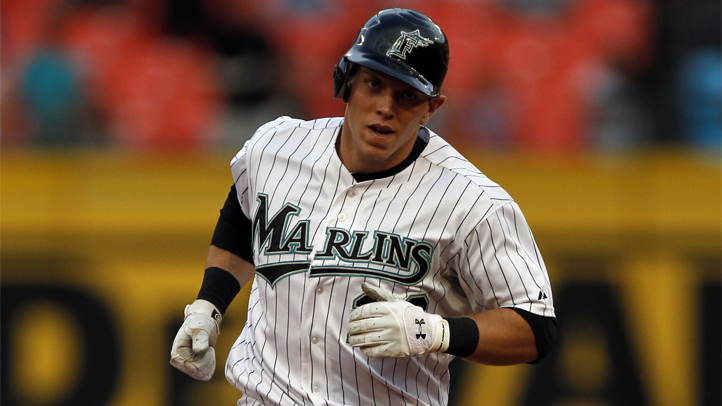 A few weeks ago, I blogged about the encounter that one lucky Phillies fan had with Florida Marlins outfielder Logan Morrison. To recap: The two had become friends on Twitter, and Morrison subsequently invited the fan to one of the games during a Phils/Marlins series that took place a week or so ago.
Well, that fan, one Mark Marinelli, has the full summary of that night's goings-on over at The Fightins, and I urge you to check it out. It's a bit of a long read, but it is totally worth it, if for no other reason than it's a positive story about an athlete and it gives you warm and fuzzies just knowing that not all guys who make millions to play a children's game are full of themselves.
Personally, my favorite part of the story is how Marinelli unintentionally may have insulted Ben Francisco by telling him that he may have lost his job to Domonic Brown, who had two home runs that night.* Oh, sorry, I should have prefaced that with: SPOILER ALERT.
*Close second: Marinelli's experience was also mentioned on the radio by Phils play-by-play man Scott Franzke. For my money, that can't be topped.
And to think, this all happened because of a little something called Twitter. It's funny, because a lot of people that I know either "don't get it" or they think "it's so silly," but it's things like this that demonstrate just how powerful a tool that social media can be.
Good job, Internet!