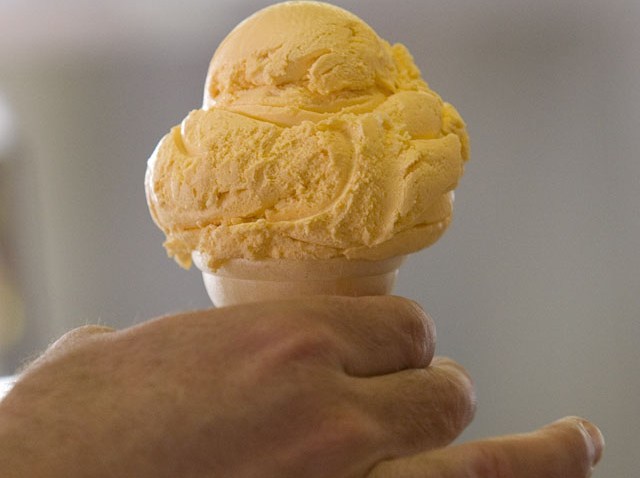 Penn State's famed ice cream-making course may be the coolest class on campus.
The program just finished churning out a new batch of students.
Once filled with workers from the commercial ice cream industry, the nearly century-old "Ice Cream Short Course" has attracted more aspiring entrepreneurs or self-described "foodies" eager to expand on their homemade hobbies.
Food science professor Robert Roberts organizes the week-long course, which just finished this past weekend. He says it's in part the extension of recent broader food trends of increased interest in locally sourced food.
Roberts says about 60 percent of attendees are now either startup business owners or aspire to go into business.
The course is heavy on the science and business of ice cream, complete with homework, labs and exams. It includes workshops and instruction in flavoring, refrigeration, freezing and hardening techniques for frozen yogurt and other frozen desserts, beyond ice cream.
The specialty class dates back to 1892. The School of Agriculture's dairy manufacturing class was offered during the winter when there was little farm work to be done. Tuition was free, with a $5 fee for class expenses.
Now the seven-day course is offered annually in January.
Copyright AP - Associated Press