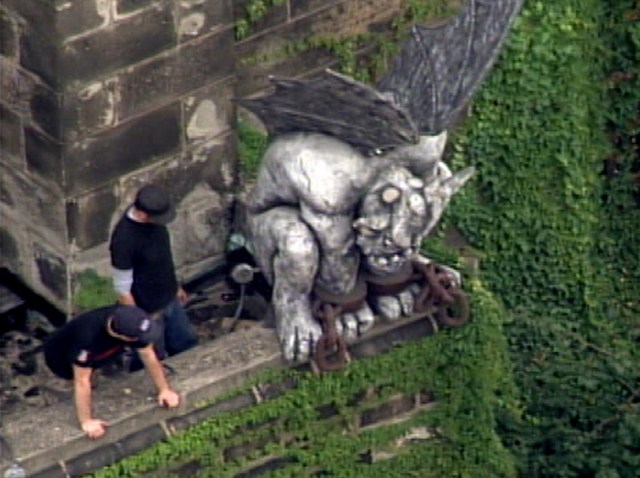 The infamous Eastern State Penitentiary, located at 22nd and Fairmount, was taken over by enormous gargoyles Tuesday just in time for this season's opening of "Terror Behinds the Walls."
Workers lifted the the enormous winged creatures into place over the entrance way to the storied prison, which was home to notorious criminals such as Al Capone and Willie Sutton.
The Terror tour was ranked the #1 haunted house in America last year by AOL. You can catch a five-hour tour now through the end of November. They start promptly at 7 p.m. with a visit to the lice-removing chamber for new inmates and end by the stroke of twelve.
The fright treks include a walk through abandoned cells and guardrooms and rumor has you just might experience some ghostly sightings and mysterious visions.
If goosebumps are not your friend, you can take the terror tour before the sun sets. To learn more, visit their Web site.