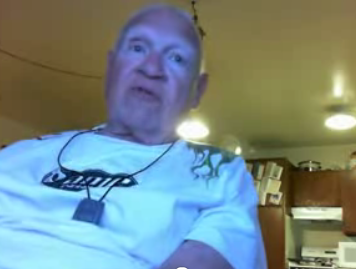 There are mysteries in life, many mysteries. Where did we come from? What is the purpose of life? How does non-stick material stay in a pan, and for which of America's crimes is she being punished with the existence of Pittsburgh?
And what, what on Earth, possesses football fans to take their trash talk to YouTube?
We can't answer that last one. The others are, in order, ask your mothers, football, and Jacksonville. And while we can't explain why anyone would humiliate themselves on the Internet, we can certainly enter the heart of darkness and pull out the very worst examples.
Behold the dregs of the Eagles-Packers buildup. They will not pump you up:
5. Clairpal, "Week 1 Football Prediction"
Yeesh, gramps, rein in the enthusiasm! Sometimes, something is so soul-suckingly terrible that it takes on a certain mythical quality. This is one of those times, and this video is Art:
04. Bobbywizdum, "Eagles fight song week 1 (2010)"
It's a beat you couldn't pay Nelly to ride. But we suppose "You're sissy like Spacek" does deserve some kudos -- after all, it's not every day the "Coal Miner's Daughter" finds her way into our NFL.
03. Indianpackers, "Street of Philadelphia Eagles"
Clever plays on words are our first love. This Philly-taunting remake hasn't a single one.
02. Indianpackers, "PACKERS EAGLES HATE WEEK"
We'll caption this later. Too busy getting sterilized.
01. Vincemola, "Green Bay, like Wisconsin, Stinks..."
The ferver, we understand. The dislike, we get it. But cocaine, kids, is a hellova drug.