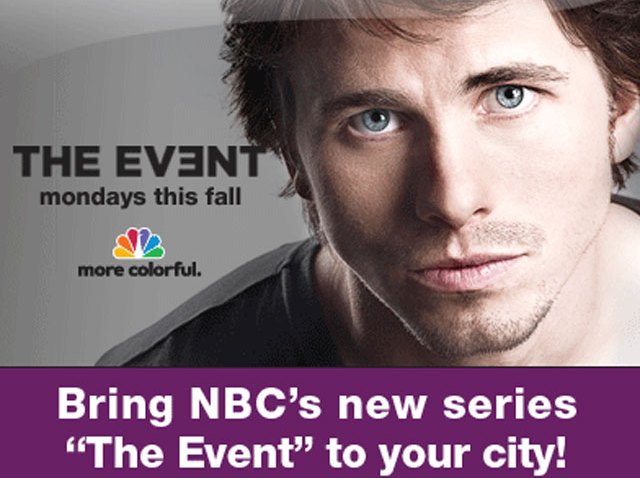 Why wait to see NBC's new fall line-up when you can get a sneak peak ahead of time?
You might have seen previews of NBC's latest thriller, The Event. Now it's your turn to "demand it."
All you have to do is click here -- or on the yellow "Demand it!" button below -- for a special advanced screening to appear in Philadelphia.
Right now, Philly's in seventh place with a chance to advance if you help.
Voting ends Friday, September 3, so Philly, do your duty and vote, vote, vote!