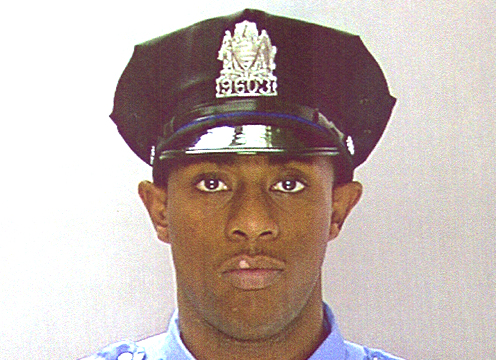 The Philadelphia officer shot in the shoulder over the weekend was in good condition Monday afternoon after a setback that sent him to the Intensive Care Unit of Temple University Hospital.
The officer had internal bleeding from his shoulder wound Monday morning. "His condition is good and I believe he's going to be transferred back to a regular room," said Deputy Commissioner William Blackburn.
Officer Ashley Hoggard and three civilians were shot early Sunday in North Philadelphia.
Hoggard, 26, and his partner heard gunshots at the intersection of 13th and Somerset streets just before 2:30 a.m. When they arrived on the scene, one of the suspects started shooting at them, according to police. Officer Hoggard was hit in the shoulder, just outside his bullet-proof vest.
Hoggard, who has been on the force three years, was "very lucky because bullets were flying everywhere," Police Commissioner Charles Ramsey told reporters.
"This is just one more example of the crazy violence that takes place on the streets of our city," said Ramsey.
Hoggard's partner drove him to Temple University Hospital. The officer and
three civilians who were shot are all expected to recover.
Police are looking for multiple people in connection with the shooting, and one man in particular.
Hoggard's alleged shooter is described by police as a black male, aged 28 to 30 years old, with light skin, curly hair, a light beard and wearing a tank top. He was last seen on Somerset Street.
Hoggard is the second Philadelphia police officer to be shot this year.