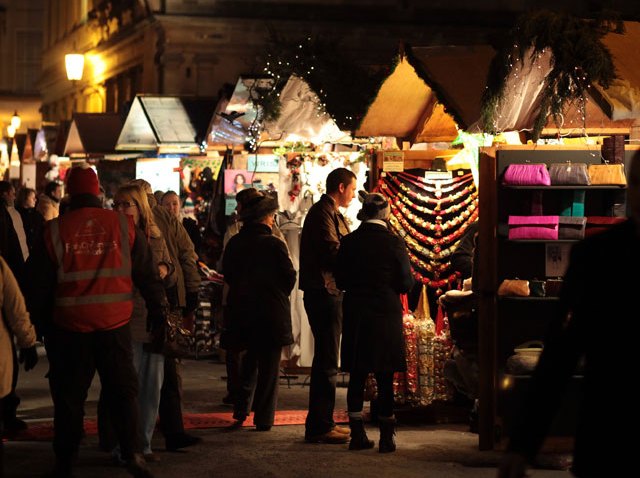 Get in the holiday spirit this weekend with a Christmas Night Market in Northern Liberties. Beginning Friday, Dec. 17 through Sunday, Dec. 19, local food and craft vendors line the streets in the Piazza at Schmidt's for last-minute shoppers.
With over 50 vendors including boutiques and neighborhood artisans, we're sure you'll find something for that special someone—or maybe even yourself. And if you're too lazy to wrap your present, head to Piazza's gift-wrapping station where they take the hassle off your hands.
Be sure to stop at any of the food trucks or restaurants to warm up with a hot cocoa, hot mulled wine and warm treats.

Check out the schedule below:
Friday, December 17: 5p.m.-9 p.m.
Saturday, December 18: 4 p.m.-9 p.m.
Sunday, December 19: 1p.m.-7 p.m.