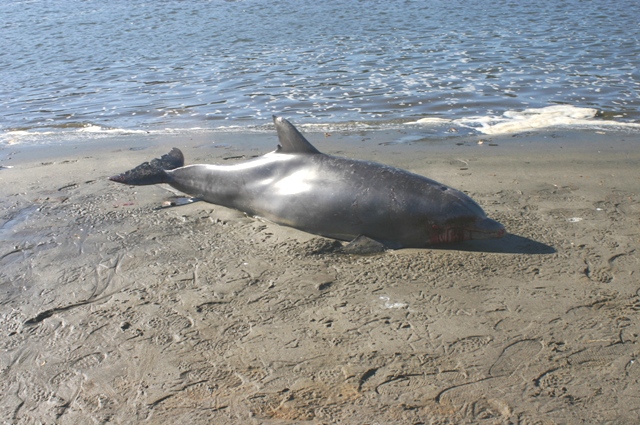 Another member of a group of bottlenose dolphins that took up residence in two rivers near the Jersey Shore has died.
The co-director of the Marine Mammal Stranding Center said the dolphin was discovered Thursday near the Route 36 bridge connecting Sea Bright and Highlands.
Robert Schoelkopf said the dolphin was about 8 feet long and weighed 400 to 500 pounds.
The cause of death hasn't been determined.
The dolphin is the third among the original 15 to die. They spent the summer and fall in the Shrewsbury and Navesink rivers.
The dolphins are at the center of a tug-of-war between wildlife officials -- who plan to leave them alone unless they appear to be in imminent danger -- and animal rescuers, who want them either removed or coaxed out of the rivers and back out to sea.
Copyright AP - Associated Press