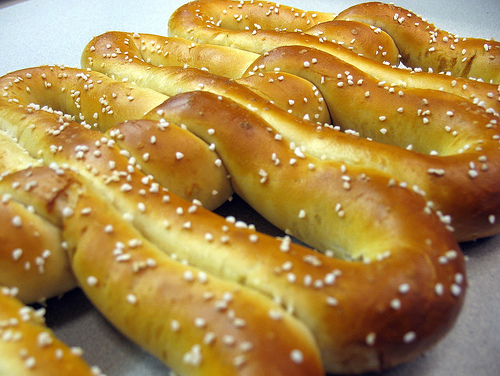 Cheesteaks, soft pretzels, and Tastykake -- the foods that Philadelphians know and love.
What's the story behind these Philly favorites? How did they become so popular?
If you've asked these questions, The Taste of Philly Food Tour has your answers. Instead of a traditional tour of Philadelphia's sights and sounds, this tour is designed to cater straight to your taste buds.
While strolling the aisles of Reading Terminal Market, you have the chance not only to sample some of Philly's tastiest treats but to find out the history behind them as well.
Other highlights of the tour include a tutorial on the proper way to order a cheeseteak and how to twist the perfect pretzel. Whether you're a local or whether you're visiting from out of town, there's something for everyone.
The food-filled tours leave from 12th & Filbert Streets, every Wednesday and Saturday starting at 10 a.m. Reservations are required and tickets start at $8.95 with children under 7 free.
With food, fun and a side of history, what more can you ask for?