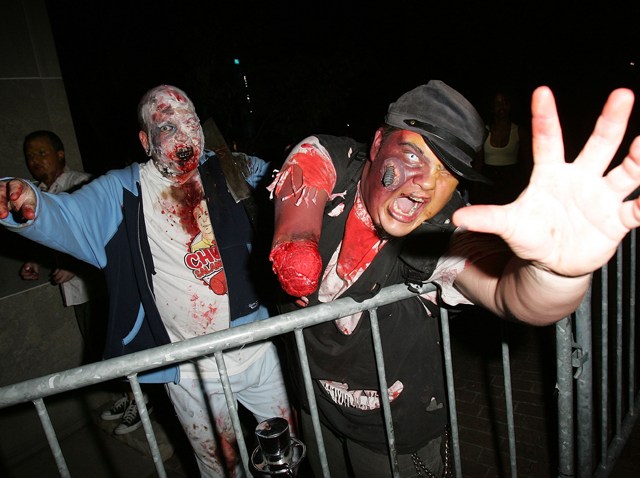 Open Mic Night: Think you have some comedic talent? Want to perform at Helium in the future? Well, here's your chance. Helium Comedy Club will host an "Open Mic Extravaganza," bringing both amateurs and pros together for one night. Amateur comedians will learn technical skills as well as comedy tips. Sign ups begin at 6 p.m. and the show starts at 8 p.m. Whether you want to be a comedian or you just want some laughs, check out 20 different performers tonight at Helium. Helium Comedy Club, 2031 Sansom Street, Philadelphia, Pa. 19103, Free, 8 p.m.
Texas Hold 'Em Tuesday: Play a few free rounds of Texas Hold 'Em tonight at South Philly Bar and Grill and you could win a chance to play in The World Series of Poker in Las Vegas. As you play, enjoy the Grill's $5 margherita pizza and drinks specials. Brush up on your poker skills or bust a move tonight starting at 7 p.m. and if you want to ensure a spot, sign up before the game. South Philly Bar and Grill, 1235 East Passayunk Ave, Philadelphia, Pa. 19147, Free, +21, 7 p.m.
Terror Tour: Experience the horrifying "Terror Behind the Walls" tour at the Eastern State Penitentiary tonight. Take the chilling tour with only a flashlight and see the processing center where prisoners were finger printed and mug shots were taken, the synagogue where criminals once prayed and, of course, the cell where the infamous Al Capone stayed. Discount coupons as well as group rates are available on the Eastern State Penitentiary site. Be sure to make your reservation now, that is, if you can handle it. Eastern State Penitentiary, 2027 Fairmount Avenue, Philadelphia, Pa. 19130, $20, 7 p.m.