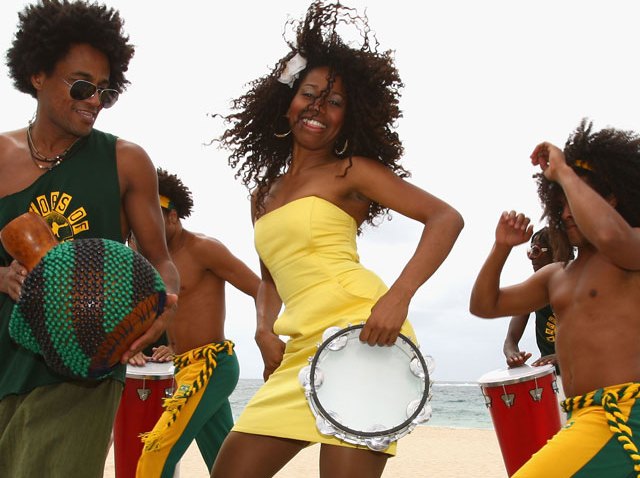 Promise Ball: This Saturday night party for a good cause at the Loews Philadelphia Hotel. The Promise Ball will help raise funds for Juvenile Diabetes Research Foundation. JDRF Founder Lee Ducat will be honored as will corporate honoree Good Neighbor Pharmacy. It is the 40th Anniversary of the foundation and they plan to do it right with cocktails, dinner, music, a silent and live auction and dancing by the Eddie Bruce Band. Loews Philadelphia Hotel, 1200 Market Street, Philadelphia, Pa. 19107, $300, 6 p.m.

Brazilian Drumming: Shake your body on Saturday at the Troc as Brazilian drumming troupe Philly Bloco perform an exclusive Latin dance and drum show. Bringing a little bit of Rio de Janeiro to Chinatown, Philly Bloco includes 12 drummers, electric guitarists, bass guitarists, singers, brass section players, accordion players and, of course, Brazilian dancers. Bring your friends for this night full of passion, fun and vibrant music. Trocadero Theatre, 1003 Arch Street, Philadelphia, Pa. 19107, $14, 9 p.m.
Samantha Ronson: Better known as the ex-girlfriend to Lindsay Lohan, celebrity deejay, Samantha Ronson, will be in AC this Saturday night. Ronson will spin all the latest hits after the sold-out Slash concert. Be sure you are at mur.mur to catch all the action. Make it a weekend in AC and tan all day Sunday. Mur.mur, 1 Borgata Way, Atlantic City, Nj. 08401, +21, $25, 10 p.m.
Muscle Car & Bike Show: Who doesn't love a good ol' fashion car or a roaring Harley? Come to Whiskey Tango in the Northeast for their Muscle Car & Bike Show Sunday afternoon. Bring your bike or car for a wash and grab a cheap beer. All day drink specials include $2 Bud and Bud Light drafts, $2.50 Bud and Bud Light bottles, $5 Red Bull bombs and $19.95 all-you-can-eat snow crabs. Whiskey Tango, 14000 Bustleton Avenue, Philadelphia, Pa. 19114, Free, 10 a.m.
Pet Expo: Bring your pooch to the Pet Expo this Sunday afternoon at the Piazza at Schmidt's. Contests for the best dressed, biggest pooch, smallest pooch and best pet trick will be held. Pet fashions such as leashes, collars and more will be available for purchase. Come out for this pet-friendly event beginning at 2 p.m. Piazza at Schmidt's, Germantown Avenue and North 2nd Street, Philadelphia, Pa. 19123, 2 p.m.