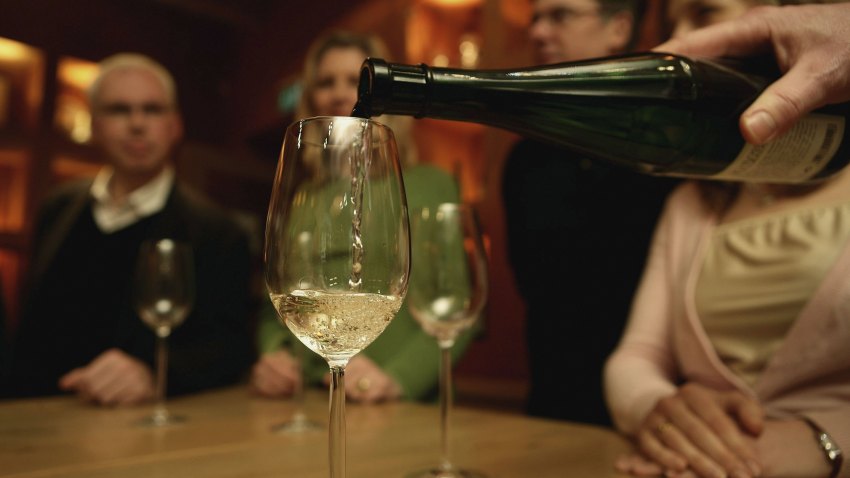 Happy Hour: Now we know you may not be able to afford the regular menu at Lacroix (unless you're booked for Restaurant Week) but there is something we know you will love and it won't break the bank. Every day beginning at 5 p.m., Lacroix offers half-priced cocktails, $4 bottled beer and $5 select wines. Relax with a view of the park all around you as you sneak a peak in at their award-winning French menu. If you want to indulge, find an a la carte side or evening dessert. Lacroix, 210 West Rittenhouse Square, Philadelphia, Pa. 19103, +21, 5 p.m.
Eternal Sunshine: See the quirky movie Eternal Sunshine of a Spotless Mind tonight at the Troc for only $3. Using elements of science fiction and neo-surrealism mixed with a little romance, see the 2004 drama that stars Jim Carrey, Kate Winslet and Elijah Wood. The film also scored a 2005 Oscar for best screenplay and a huge cult following. Remember, only $3 gets you a free beer, bag of popcorn and movie ticket, but be sure to get there early. Trocadero Theatre, 1003 Arch Street, Philadelphia, Pa. 19107, +21, $3, 6 p.m.

Philly Rising Open Stage: If you're a musician looking for some exposure and the chance to win big head to World Café Live tonight for their weekly open stage and progressive talent competition hosted by Boy Wonder. Sign-up at or before 6:30 p.m. for the chance for you and your band to rock out to a two-song performance. A winner will be announced and invited back for the CREAM: The Best of Philly Rising. From there, an annual winner will be chosen and will receive a full range recording studio package (a 4 to 5 song EP,) 50 copies of the EP for distribution, 250 full-color artist posters, a shure SM57 unidirectional dynamic microphone and a one-hour business plan consultation with the CEO of Mad Dragon Records. Not too bad for doing what you love to do. World Café Live, 3025 Walnut Street, Philadelphia, Pa. 19104, Free, 7 p.m.