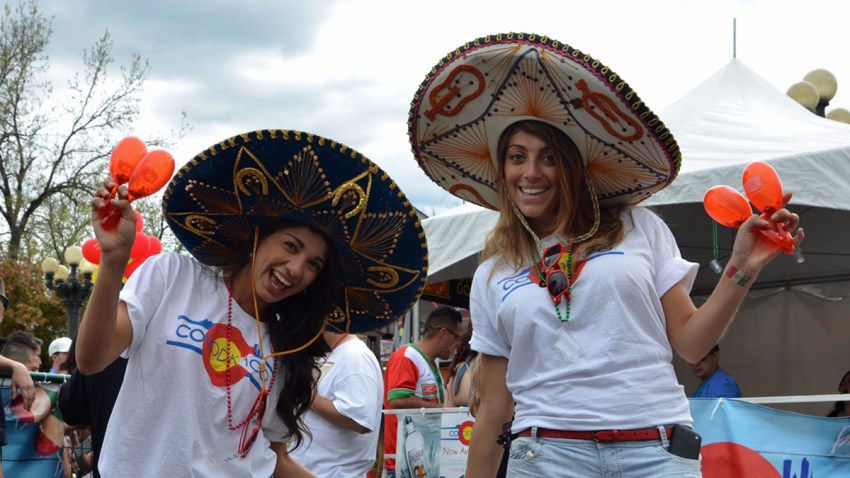 It's already May, which means Cinco de Mayo is right around the corner with all sorts of events happening around town.
Get your fiesta on the Cinco de Mayo Urbano come Tuesday, May 5 starting at 6 p.m. through 9:30 p.m. at the Urban Art Gallery at 262 S. 52nd Street in Philadelphia.
The event will be packed with culinary delights and art presented by Chef Joy Parham at the gallery. Guests can expect tasty Mexican cuisine, signature cocktails, lots of dancing and a beautiful exhibition by local artist Rik Lei to honor the holiday.
The indoor and outdoor celebration, which honors Mexico's unlikely victory over French forces at the Battle of Puebla more than a century ago, will also feature free drawings!
Guests will also have the option of purchasing a raffle ticket to be entered in a drawing to win a private Mexican dining experience valued at $700 for up to 5 people.
Proceeds from the event will go to the Food 365 campaign, dedicated to preparing meals for the elderly and homeless population during the holiday season!
Admission starts at $13 for the young professional ticket and covers the cost of your first cocktail. General tickets are $35 and include complimentary alcoholic drinks along with unlimited small plates.
Cinco de Mayo Urbano is open only to individuals 21 and over.
Cinco de Mayo Urbano
Tuesday, May 5; 6 p.m.- 9:30 p.m.
Urban Art Gallery
262 S. 52nd Street
Philadelphia, Pa.