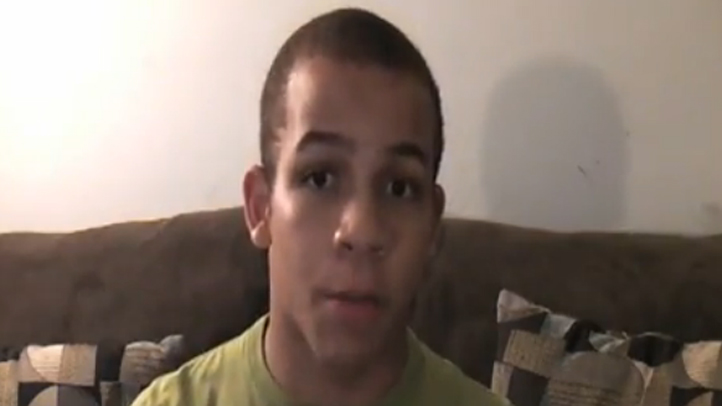 When it comes to finding celebrity prom dates, one Glassboro High School senior is hoping the third time will be the charm.
Last year, Leon Purvis, then a high school junior, posted a YouTube video asking teen pop sensation Justin Bieber to accompany him to prom "as bros."
The video went viral and received more than 150,000 views since its upload. Unfortunately, the Biebs couldn't attend, sending free concert tickets in his place, and Purvis settled with taking a cardboard cutout of the celebrity instead.
Not easily discouraged, Purvis took another prom date gamble this year, asking Olympic gold-medalist Gabby Douglas.
While she did turn him down -- via tweet, as pointed out by NJ.com -- Purvis promised his nearly 39,000 Twitter followers and thousands of YouTube fans that he has one more trick up his sleeve.
Corey Clement, another Glassboro senior and friend of Purvis, is teaming up with the social media savvy high schooler for the latest project.
Clement, who originally gave Purvis the idea to ask Bieber to prom, is the all-time leading high school rusher in South Jersey and committed to play football for the University of Wisconsin come Fall.
The duo has been using social media to ramp up the anticipation leading to their February 15 announcement.
A hyped-up video was released at midnight, but it turned out to be one big tease. So you'll have to wait a few more days to find out what Leon and Corey have cooked up this time.