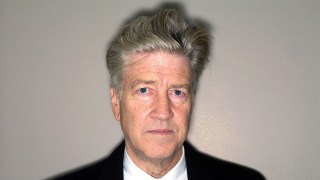 As the weather gets colder, the scenic view of the outdoors can be taken inside to top art shows in the country, right in your own backyard.
The City of Brotherly Love has been named as the runner up in "The 25 Must-See Museum Shows Around the World,' by ArtNet News, which is the leading resource for the international art market. The top three shows listed are currently in the United States.
At the Academy of the Fine Arts, Philadelphians can see "David Lynch: The Unified Field." The show will be open until Jan. 11, 2015.
The exhibition is Lynch's first major museum exhibition in the United States, bringing together approximately 90 paintings and drawings created from 1965 to present. Much of his work has never been displayed.
A recurring theme in the exhibition is the human body combined with "organic phenomena," depicting homes filled with childhood memories, flashbacks, nightmares or passion. His paintings tell disturbing narratives depicted through paint textures, surface effects, and physical traces of his hand.
The number one art show on the list is "State of the Art: Discovering American Art Now," at the Crystal Bridges Museum of American Art in Bentonville, Arkansas. Bentonville is home to the headquarters of Walmart, where Alice Walton, Walmart heir, is the founder and benefactor of the museum.
A couple other East Coast art shows that made the list were "Nam June Paik: Becoming Robot," at Asia Society, New York City coming in at number three, and "Goya: Order and Disorder" at Museum of Fine Arts, Boston at number 20.
To see the full list click here.