Rapper "The Game" has been arrested after allegedly throwing a punch at an off-duty police officer at a pickup basketball game.
The hip-hop star, whose real name is Jayceon Terrell Taylor, surrendered at the department's Hollywood Division at noon Monday, a Los Angeles Police Department spokesman said.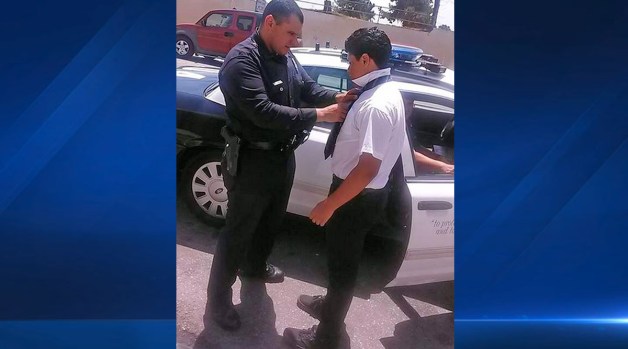 2015 Southern California Images in the News
A video that purports to show the altercation between 35-year-old Taylor and the Los Angeles officer was posted online by TMZ.com.
Taylor was booked on suspicion of making criminal threats and posted $50,000 bail.
A photo posted to his Instagram account on Monday shows the 35-year-old crouching under the LAPD station sign with the caption "waiting for my Uber" and "lol #WinnersCircle." Days before, he posted a photo of himself in a hot tub with the message "relaxing in the sauna before I turn myself in..... But what you gone do when you get outta jail... I'm gonna have some fun."
The Associated Press contributed to this report
Published at 8:49 AM EDT on Jun 9, 2015 | Updated at 10:02 AM EDT on Jun 9, 2015