Belén Smole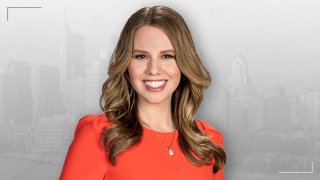 Belén Smole is an anchor for Telemundo62. She joined the station in March 2022. You can watch Belén's live newscasts weekdays at 12 p.m., 5 p.m. and 6 p.m. She also hosts Al Momento, a digital newscast streamed on the Telemundo62 apps on Roku and Apple TV.
Belén comes to Telemundo62 from KXLN-TV, the Univision affiliate in Houston where she served as consumer investigative reporter and fill-in morning anchor. Prior to that, she worked as a general assignment reporter and multimedia journalist at KCEC-TV in Denver, Colorado. While there, she also served as a fill-in anchor for the station's newscasts in Colorado, New Mexico, and Kansas. Before that, Smole spent time as a digital media intern at CNN en Español in Atlanta.
Among her most memorable stories was in 2012 when she covered the Paralympic Games in London.
"In addition to being an amazing professional experience, it taught me great things on a personal level," she said. "Seeing people with disabilities excel at sports, and do extraordinary things, really made me realize that nothing is impossible if we have the courage and discipline to pursue it." 
Born in Buenos Aires, Argentina, Smole is a nine-time Emmy award winner. She earned a bachelor's degree in journalism from Universidad Católica Argentina, and a master's degree in journalism from Columbia University in New York. She enjoys photography, traveling, hiking, sightseeing, and spending time with her family and rescue dog.
Follow Belén on social media!
Facebook: @belensmoletv
Twitter: @BelenSmole
Instagram: @belensmole